There's an old Jerry Seinfeld joke about a laundry detergent that can get blood out of clothes.
"I think if you've got a T-shirt with a bloodstain all over it," Seinfeld quipped, "maybe laundry isn't your biggest problem."
And thus we introduce you to the Kaventsmann Triggerfish Bronze A2, a wristwatch that can sustain the impact of 10 pounds of C-4 exploding just feet away from it. We don't suppose that "bombproof" is one of the key selling points of the Triggerfish, but if it is -- well, if you need a wristwatch that can survive a C-4 explosion, then maybe finding the right wristwatch isn't your biggest problem.
Anyway, the German watch designer Kaventsmann (actually just a one-man shop in Berlin, according to Gear Patrol) wanted everyone to know just how impervious its watches are to even the mightiest crashes and falls. So, Kaventsmann shipped a few Triggerfish Bronze A2 models to the U.S. Special Forces and had them attempt to blow up the watches with 10 pounds of the plastic explosive C-4.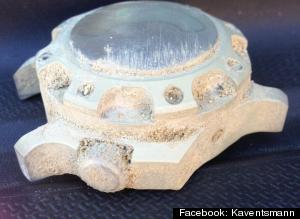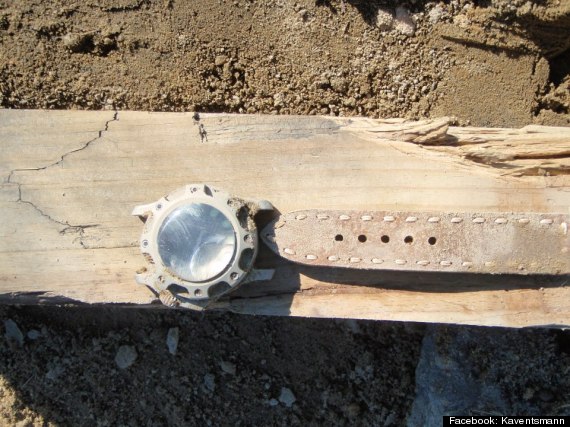 Second test. One of the straps was blown clear, but the watch remained in tact.
EARLIER ON HUFFPOST:
7 Things We Want To See Invented In 2013
SUBSCRIBE TO & FOLLOW THE MORNING EMAIL
The Morning Email helps you start your workday with everything you need to know: breaking news, entertainment and a dash of fun. Learn more