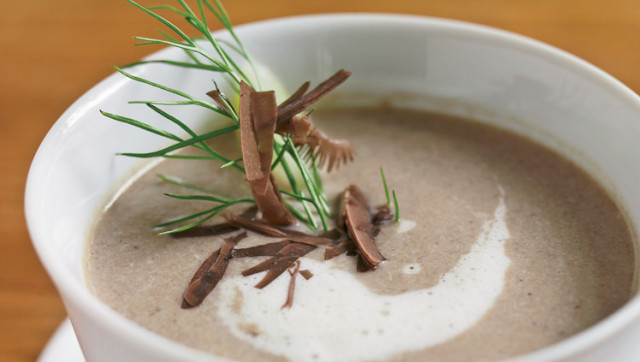 If you've only ever had cream of mushroom soup from a can, you're in for a real treat with this soup recipe. It's creamy and rich, and relies only on a handful of recipes (all of which you can easily pronounce). When you start of with good quality ingredients, you can rest assured that your dish will be delicious because the natural flavors will shine through.
The secret to this soup is the toasted bread. It's not a traditional recipe, but the bread gives the soup an extra thick and creamy consistency. And let's be honest, mushroom soup can never be too creamy.
Get more mushroom recipes.
SUBSCRIBE AND FOLLOW
Get top stories and blog posts emailed to me each day. Newsletters may offer personalized content or advertisements.
Learn more