TASTEMAKERS -- If you're not familiar with Chef Linton Hopkins (of Restaurant Eugene), you won't forget him once you see the tasty bar treat he came up with a little while ago. While this bacon cotton candy came and went on his menu, we're glad he has the good sense to consider bringing it back.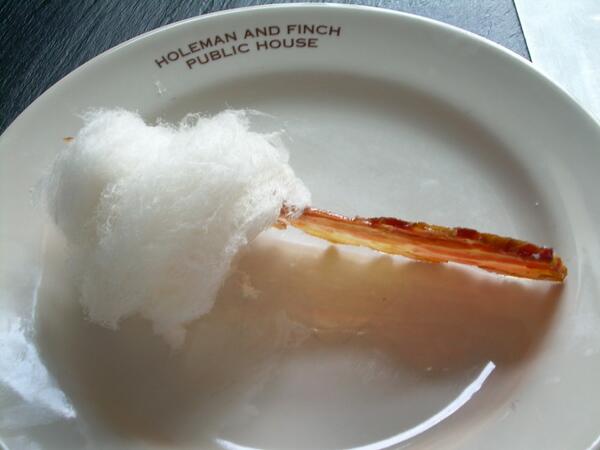 SUBSCRIBE AND FOLLOW
Get top stories and blog posts emailed to me each day. Newsletters may offer personalized content or advertisements.
Learn more