Check out a few selections below from the Bob Marley Haggadah to get a whiff of what your reggae-tinted seder will be like. A word of note: This is definitely not intended to replace a real haggadah, what with all the secular references to Tupac, pyramid-building aliens and a disclaimer that "Bob Marley Passover isn't about any God. That's ya business."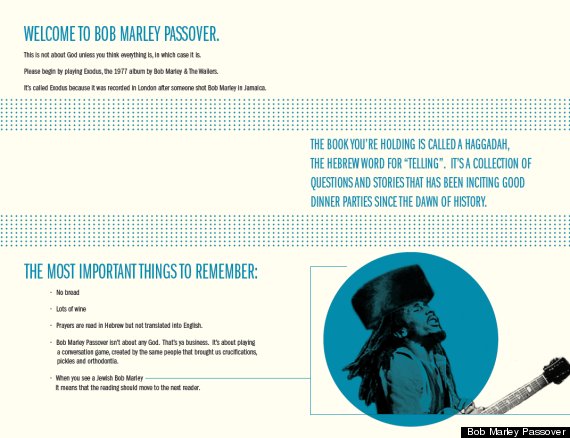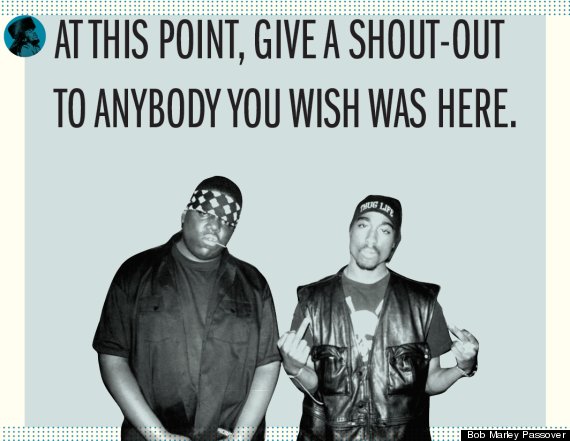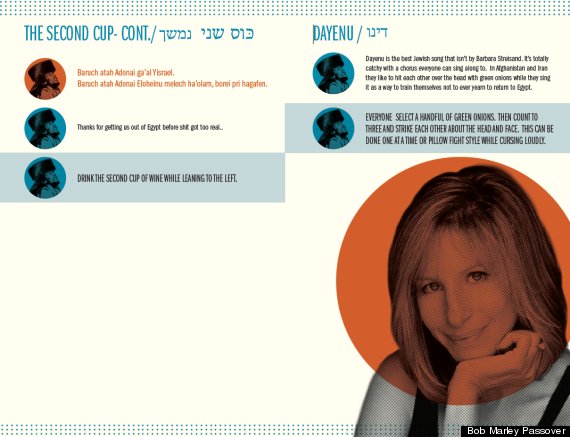 Also on HuffPost:
Most and Least Jewish States
SUBSCRIBE AND FOLLOW
Get top stories and blog posts emailed to me each day. Newsletters may offer personalized content or advertisements.
Learn more