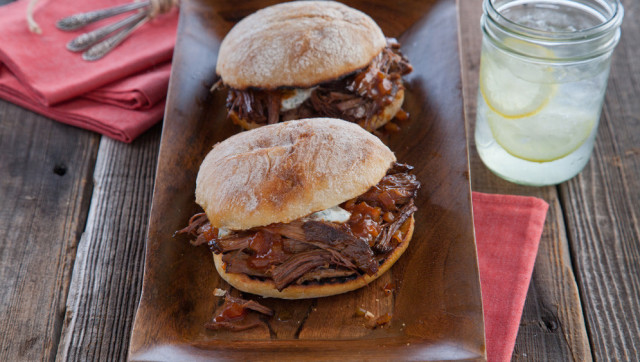 When it comes to sandwich recipes, BBQ is king. While we're happy with a good ham and cheese or chicken salad, true sandwich excitement only really comes about when barbecue is involved (and of course, with grilled cheese).
More specifically, we're talking about barbecue brisket sandwiches. If you always opt for pulled pork sandwiches when you have the BBQ option -- which we understand -- it's time to give brisket a chance. One taste of this fork-tender beef sandwiched between a crusty roll and you'll be hooked. We're big fans of this recipe which pairs the sweet barbecue with a tangy herb and sour cream sauce.
Get the Barbecue Brisket Sandwich with Herb Sour Cream recipe
Want to read more from HuffPost Taste? Follow us on Twitter, Facebook, Pinterest and Tumblr.
Check out more brisket recipes.
PHOTO GALLERIES
Brisket Recipes