We'll admit it: We don't clean our bras as much as we should simply because we are way too lazy.
First, you either have to hand-wash them (what is this, 1825?) or wash them on a separate "delicate" setting in the washing machine (who's got time for an extra load?). Then comes the drying, wherein you either hang them out to dry (again, isn't this the 21st century?) or stick them in the dryer and completely ruin them (#fail).
So thank heavens for the Bra Dryer 2.0, a new product that takes some of the hassle out of cleaning your lingerie. The Bra Dryer 2.0, created by Ricasol, is a standalone drying device that can dry a wet bra in 20-30 minutes flat by using infrared light and air flow. Just drape the bra over the bust-shaped device, turn it on and leave it to dry.
It's basically a combination of a salon nail dryer and a blowdryer... in the shape of boobs. Genius.
The Bra Dryer 2.0 is so simple yet so smart, we're mad we didn't think of it first. Instead 35-year-old Alexander Farennikov did. "The idea actually came from a female friend who asked why it's such a problem drying bras," the device's creator told the New York Daily News. "She said it's always a hassle." That was back in 2009, when Farennikov created the first model. The 2.0 version is his new and improved edition.
The Bra Dryer 2.0 accommodates bras sizes A-H, but will come with a steep price tag of $150-$200 when it hits stores in 2014. "Currently we're looking at really getting the product out there in 2014 but the massive interest we have already received and numerous enquiries are pushing us along," Farennikov told Yahoo.
We (and our dirty bras) will be waiting. Read more at NYDailyNews.com and check it out for yourself at BraDryer.com.
PHOTOS: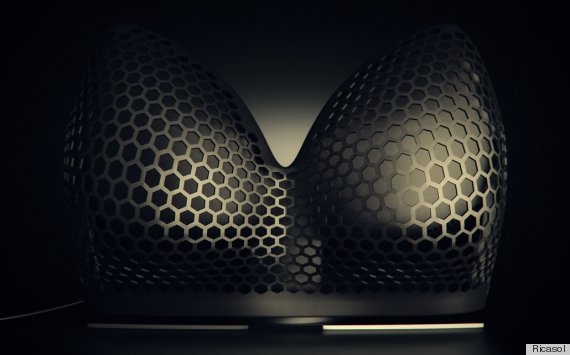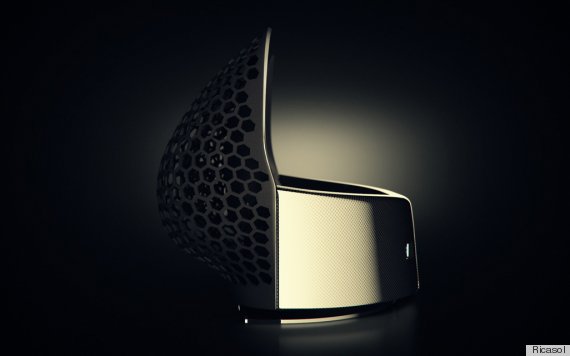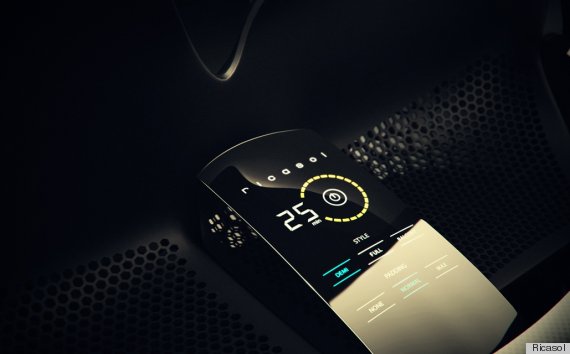 We bet you're not following all these rules:
Tips For Washing Your Bras
Although this depends on your personal lifestyle and levels of hygiene, Nethero recommends that women wash any bra after wearing it twice. Of course, if it's a sports bra, you should at least rinse it out in cool water (cold water helps a bra maintain its elasticity) after each use to get rid of the perspiration on it so that the fabric itself isn't damaged. "You don't want to destroy the fibers in the sports bra that cause it to wick moisture," said Nethero. If you rotate through your bras, this should come out to about once a week, according to Iris Clarke, owner of Iris Lingerie in Brooklyn. If you don't rotate your bras, Iris recommends making sure they are washed every three or four days.

Each and every expert we spoke to said that hand washing your bras with gentle soap and cool water is the best way to prolong their lives. This suggestion becomes especially important if you're caring for lingerie that's nicer than your average t-shirt bra. "When it comes to underwire or more sturdy bras, always handwash," Steve Boorstein, The Clothing Doctor, told The Huffington Post. But what if you just don't have time to hand wash every bra? "It's preferable to wash by hand, but not necessary," said Nethero.

If you forgo hand washing, it's important to machine wash your lingerie correctly. One of the most important rules is that you should always, always, always set your machine to gentle cycle. "A lot of mechanical action and movement is a problem [for delicates]," said Jim Kirby, Chief Analyst at Maryland's Drycleaning & Laundry Institute. And remember -- always use cold water when washing your delicates, never hot. "Cool water is going to shock the lycra, give back some elasticity," said Nethero. "It will referesh the Lycra fabric and improve the strength and stretchability. We don't want the bra to be cooked in hot water."

Many of us have probably pulled a bra out of the laundry machine to discover that it's straps are completely entangled and the hooks have ripped holes in its delicate lace. (I have, at least.) To avoid this unfortunate predicament, make sure to always fasten your bra's clasps before washing. "Clasp your bra's hooks so that it doesn't twist and turn the underwire and cause [it] to become deformed," said Nethero.

Another way to prevent twisting and snagging is to separate your bras from the rest of your clothing by using a laundry bag. Boorstein recommends using some sort of mesh net bag, which can be purchased online or at most hardware and home stores.

In order to protect your bra's elasticity and fabric, you don't want to use any harsh detergents when you wash it. Bleach is especially terrible for your bra's shelf life. This is important to remember even if you choose to hand wash your garments. Clarke told The Huffington Post that even popular hand-washing detergent Woolite contains bleach. Nethero recommends using an extra-gentle soap or baby shampoo. This also means that when you travel, washing your bra in the shower isn't a bad idea at all -- unless you like showering in (literally) scalding hot water.

Although this rule holds for all laundry, it's especially important when it comes to your lingerie. "Classify, classify, classify," said Kirby. "Be very careful when you're washing undergarments because they contain synthetics, [which means that] they have a great propensity to pick up dyes from the washload. Only clean whites with whites." So that brand new lacy red bra? You most likely shouldn't throw it in with your crisp, white t-shirt bra -- unless you really love pink.

Be very careful not to overstuff your washing machine when you're throwing your bras in. Heavy items can do a lot of damage to your undergarments -- especially if you wear underwire bras. "No jeans, no towels, no sheets," says Clarke. "These items are too heavy. It'll ruin the bra to dump everything [in] together." Nethero goes a step further, recommending that you not only stick to small laundry loads, but only wash Lycra items together. "Save up things like tights, panties, exercise tops and shorts," she said. "Lycra is subject to degradation if you don't care for it properly."

Although our experts were willing to stray from the "always hand wash" rule, they insisted that hang drying your bras is the only way to go. "Never ever put a bra in the dryer," said Nethero. Kirby also said that extreme heat -- which is used in a mechanical dryer -- was a major problem when it came to caring for delicate items. Instead, hang dry your bras by the strap or lay them to dry on a towel, cups facing up (i.e. nipples facing up). And make sure that your bras are properly reshaped before you dry them. "If [your bra cup] gets dented [while being washed], just take your fingers and gently smooth it out so that it looks like a cup again," said Boorstein.
Want more? Be sure to check out HuffPost Style on Twitter, Facebook, Tumblr, Pinterest and Instagram at @HuffPostStyle.
--
Do you have a style story idea or tips? Email us at stylesubmissions@huffingtonpost.com. (PR pitches sent to this address will be ignored.)