Our homes are the perfect battleground for April Fool's Day, full of opportunities for mischief. Though we were more about this "holiday" when we were kids, there's nothing like a good laugh to help you blow off some steam. To help bring out your sneakier side, we've compiled a list of 5 silly, simple pranks that'll inspire a smile (hopefully) from your family members.
1. Change Channels While Your Family Watches TV
First up on our list is a prank you can pull in the living space. Though you might need to purchase a second remote control, the look on your family members' faces when the channels change like magic will certainly be worth the additional expense.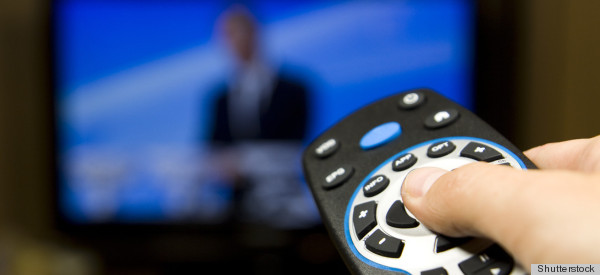 Credit: Shutterstock
2. Plant (Fake) Plastic Bed Bugs
Nothing's more terrifying than finding a colony of bugs crawling all over your bed. Which is precisely why we recommend that you swing over to the nearest toy store to pick up some realistic-looking creepy-crawlies. We suggest placing your tiny plastic insects under the pillows, too.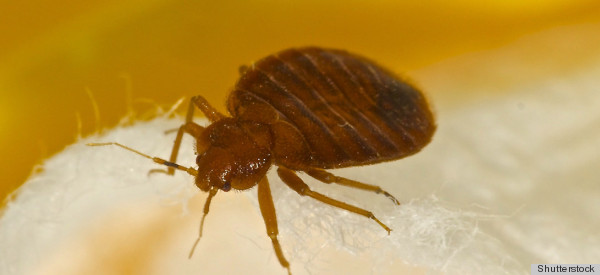 Credit: Shutterstock
3. Boil Eggs And Return Them To The Fridge
Here's a prank that will outlast April Fool's, and all you'll need is eggs. Just boil a bunch and then put them back into their carton. When a family member cracks open an egg, they'll be surprised to find that they're already cooked!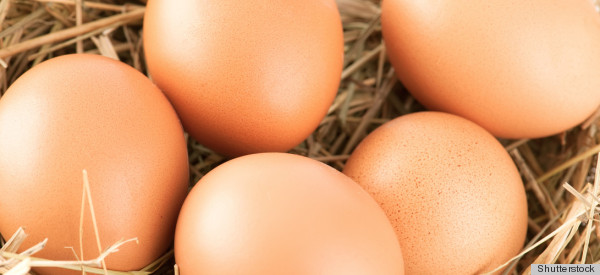 Credit: Shutterstock
4. Play Around With Gadget Settings
The number of (temporary) things you can do to your loved one's cell/smart technology settings are endless. Changing the language, giving contacts different monikers and uploading funny wallpapers are only a few of the ways you can cause confusion with a smart phone.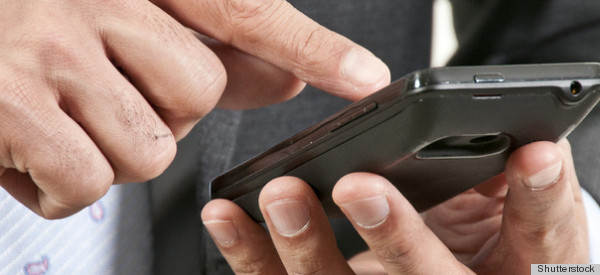 Credit: Shutterstock
5. These Video Clip From Amelie
This scene from the magical film "Le Fabuleux Destin d'Amelie Poulain" speaks for itself. Learn from the master as she works her mischief in every room of the grocery owner's home!
Credit: YouTube
Meanwhile, be sure to click through the best office pranks of 2013 and let us know what your diabolical plans are in the comments below.
Who knew companies could hire 13 year old girls these days? (via Fail Blog)

We're 100% sure they didn't get what they asked for. (Via The Pro Designer)

Jim and Dwight's antics from "The Office" IRL! (Via Art Of The Prank)

Some of us would welcome such a prank and never change it back. (via These Office Pranks)

Eliza Delgado:Some coworkers thought it would be funny to treat me to a tanning booth.

Erin Carnes:

koalabearinfestation:Shortly after this we found out our company has a 'no latex' policy due to allergies. Whoops.

leora kurtzer:Post it notes and plastic cups

Everything in the office was replaced with cardboard. Unfortunately they won't be able to replace the time spent doing it with productivity. (via Nick Scipio)

This is a beautiful metaphor for commerce or something. (via Graphics Hunt)

Brad Benson:We took a wall off of an adjoining cube and attached it as the 4th wall on his cube.

Vera Zago:Covering the boss's office with Post It notes!

Libby0501:Kristen's husband every year would give her a Burt's Bees gift basket of items for Christmas. While Kristen likes Burt's Bees she feels she has enough. Her co-workers for her 40th birthday felt otherwise. You can't see them in the picture, but dozens of little Burts are hanging from her ceiling, her photo graphs have been modified to be pictures of Burt or Kristen and Burth, and Burt is literally hiding behind anything she might pick up. It was truly her Burthday!

Rae Baker:

Jeff Stewart:Our CTO turned 50 and we decided to celebrate the occasion by making his office a cemetery. The grass is real.

lauri3383:

Katie M Brown:We worked 12 hours a day, I have no idea how they found the time. What he lacked in creativity, he made up for in the notes he left about "philly fakeouts."

CTariannaFan:Nothing says "Welcome Back, Tyler" like hundreds of Hasselhoffs.

jcm2:

jcm2:

Erin Carnes:

Erin Carnes:

Kelsey Rude:Helped my dad do this to his boss' office. He didn't get fired.

While Sega employee Aaron was away from the office, his co-workers turned his entire cubicle into an elaborate level of Sonic the Hedgehog. Doctor Robotnik would not be pleased, but Aaron didn't seem to mind. (via Flickr)

This was less a prank, and more a descent into madness. (via RyToast)

It looks like this employee is being shipped overseas. (Via The Pro Designer)

In this video, workers replace an entire wall of an office. Believe it or not, people are thrown off.

What is it about pranksters putting offices in bathrooms... (via Cubejinx)

...and vice versa? (via FunOnTheNet.in)

These people made an entire office disappear seamlessly. Again, how does this not get in the way of actual work?

This is actually just incredibly impressive.

monk6552:My male coworker was out of town for a few days...so I turned his side of the office into a 7 year old girl's dream birthday party.

bmoff1120:Results of a mid-week vacation day in December.

ATodd818:

Hector Martinez:What do you do when your Campaign Manager's name is almost the same as the candidate and your signs tell your candidate to get back to work? change the tiles in the ceiling out with yard signs!

Kieran Dotti:This is what happens when you develop an office bromance and go on vacation....

Michael Dowdy:I even did the dry erase markers - it's the details that count!

Jessica Elisa Godby:We covered my co-worker's desk in saran wrap, toilet paper, tin-foil, and Jonas Brothers posters-then, while he was at lunch, we put a betta fish in his tea maker-it took him an hour to realize it!

Jeff Browne:Coworker on vacation in July comes back to Christmas.

Michelleok:While on vacation, my boss filled my computer space with styrofoam peanuts, and then encased it with packing tape. I found them for months afterwards!

Joanie Gamoke:Never take a vacation day, or you'll be sorry.

GijigogoLA:Covered everything in the office along with all four walls, except the ceiling.

GijigogoLA:His whole office was moved to the...conference room!
Have something to say? Check out HuffPost Home on Twitter, Facebook, Pinterest, Tumblr and Instagram.
**
Do you have a home story idea or tip? Email us at homesubmissions@huffingtonpost.com. (PR pitches sent to this address will be ignored.)