98 Degrees is back and ready to share some new music with their loyal fans.
It's no secret that the group is hitting the road this spring with Boyz II Men and New Kids on the Block for "The Package Tour," which kicks off in Connecticut on May 28 and wraps up in Indianapolis on August 4.
Not to mention, the '90s boy band is releasing new music for the first time in more than 10 years -- "2.0" drops on May 7 and is 98 Degrees' first album since 2000's "Revelation." Their first single, "Microphone," is available on iTunes on April 2.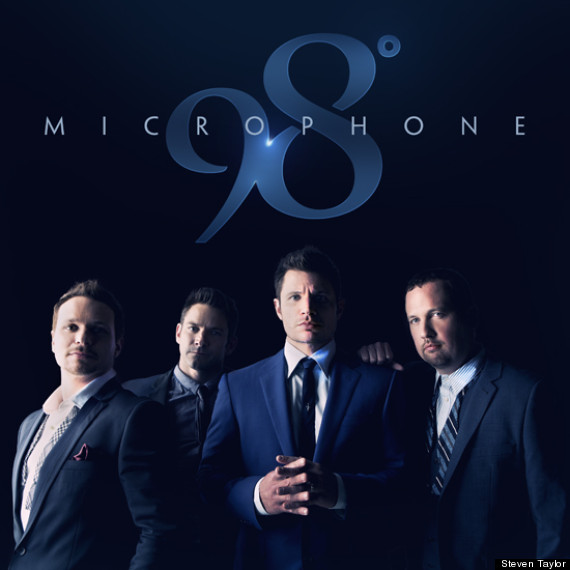 Member Jeff Timmons chatted with HuffPost Celebrity about the excitement surrounding the tour and what Justin Jeffre, Nick Lachey and Drew Lachey are most looking forward to this time around.
HuffPost Celebrity: When you look back on the "old days," what do you remember most?
Jeff Timmons: Working hard, having fun and living the dream.
Tell us about the difference between your old touring days and touring now (as parents, husbands, etc.)
I think we know what to expect now. It'll be great to share such a wonderful ride with loved ones other than just the four guys.
What are you guys most excited about for the summer tour with NKOTB and Boyz II Men?
Getting back in front of all of our loyal fans, and touring with two legendary bands.
What do you think of the new crop of boy bands, like One Direction and The Wanted?
Young, talented guys that have great formulaic pop tunes.
Do you still get 98 Degrees' fan mail?
Yes, only now it comes electronically instead of on paper in envelopes. Technology!
Make sure to tune into an interview with the whole band in a Reddit "Ask Me Anything" on April 2nd at 5 pm EST. Fans can go here to join in no the fun: http://www.reddit.com/r/IAmA/
Check out the cover art for 98 Degrees' album "2.0":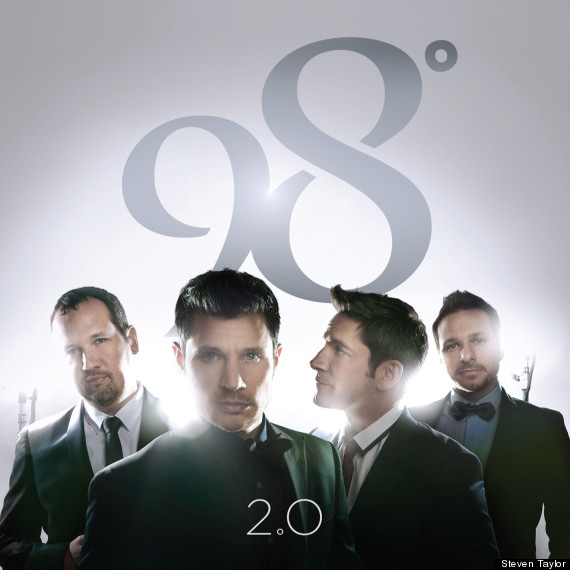 ALSO ON HUFFPOST:
PHOTO GALLERY
BEFORE YOU GO
Celebrity News & Photos
PHOTO GALLERY
Celebrity News & Photos