TV legend Mary Tyler Moore was spotted at Los Angeles International Airport on Monday morning, looking different than when we last saw her.
Photographers snapped photos of the 76-year-old actress as she made her way through the airport, while wearing a white track suit and holding on to her husband, who helped her with her bags.

It was just this past July that Moore was photographed at a Broadway event in New York City, looking much more spirited.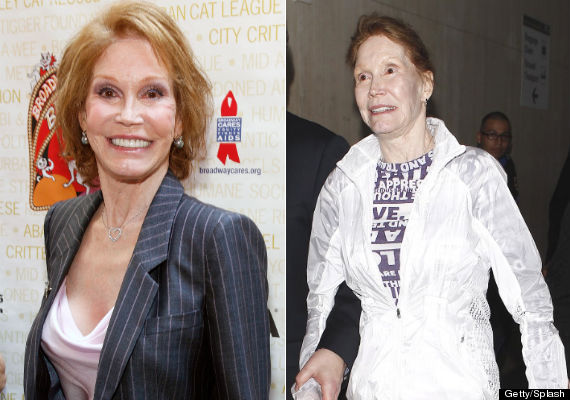 (Left to right: Moore in July 2012 and April 1, 2013)