After taking almost three years off from the music scene to focus on new acting opportunities, his book release and personal life, Ricky Martin returns with a new greatest hits album and DVD.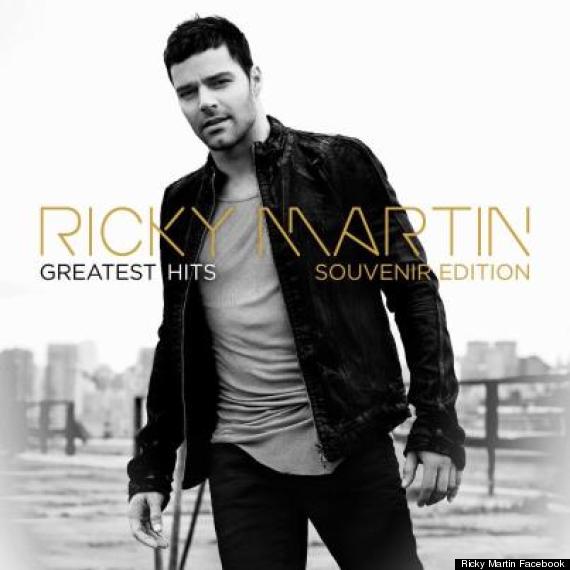 Scheduled to be released on April 5th, the souvenir edition will include 18 of the Puerto Rican singer's most popular songs like, "Livin' La Vida Loca," "Maria," "Cup Of Life," among others. The exclusive DVD also includes behind the scenes images and never-seen-before footage.
With over 70 million albums sold, 95 platinum records, numerous Billboard and Grammy awards, and more than three decades in the music industry, Martin has become a Latin icon of his generation. And it seems like there is still plenty more to come from him.
At the beginning of the year the artist announced he was planning to end his participation on the Broadway musical Evita to start a new phase of his career as part of the new season of "The Voice Australia." He will reportedly also start a new TV show, and publish his first children's book this year.
Also on HuffPost:
Loading Slideshow
Ricky at 13 when in 1984 he joined Menudo for five years.

At 13 years old, when in 1984 he joined the Menudo group for five years.

Singing with Menudo in 1984.

Ricky Martin posing next to Robi 'Draco' Rosa, holding a couple of stuffed animals.

Ricky in Menudo, 1986.

Ricky Martin in Menudo, circa 1988.

In his hotel room during a 1988 tour while being part of the musical group sensation Menudo.

With his Menudo friends.

Having fun in Disney in 1990.

Here with Mickey Mouse and Donald.

With Menudo in the late 80s, well coordinated with denim!

Here very handsome!

Singing and dancing with Menudo.

Here Ricky already a teenager with cowboy boots and a lot of leather.

With Mexican actress Angélica Vale.

Ricky Martin living in México in 1990.

Ricky Martin moved to Mexico in 1991 to participate in the <em>telenovela</em> "Alcanzar una estrella II", working next to actors like Angélica Rivera, Bibi Gaytan, Alex Ibarra, Pedro Fernandez and Sasha Sokol (right), with whom he also formed the musical group "Muñecos de papel."

Ricky Martin with Angelica Rivera when he stared in "Alcanzar una Estrella" in 1991.

Ricky Martin in 1991 while starring in his role in the Mexican <em>telenovela</em> "Alcanzar una estrella II".

Ricky Martin and Bibi Gaytán, as part of the "Muñecos de Papel" musical group.

Ricky Martin with his ponytail look in México in 1992.

Ricky Martin with long hair in 1994.

Ricky Martin presents his album "A medio vivir" in 1995, the year he would conquer the charts with his single "Maria".

Ricky Martin with a different hair style at an autograph signing in 1996.

Ricky Martin in Paris in 1997.

Ricky Martin in March, 1998.

Ricky Martin released his album "Vuelve", where he recorded the 1998 World Cup France single "The Cup of Life."

Ricky Martin in july 1998 singing in the World Cup during Brazil's final match against France.

Ricky Martin during his memorable performance at the 1999 Grammy Awards.

Ricky Martin with his Grammy Award for "Vuelve" on February 24, 1999 at the Shrine Auditorium in Los Angeles.

Ricky Martin, Celine Dion y Tony Mottola at pre-Oscar party.

Ricky Martin in 1999, already an international artist.