Every year, industry bible Publishers Weekly names a Bookstore of the Year, and it announced yesterday that the 2013 award would be given to to Square Books in Oxford, Mississippi, "the center of the fictional Yoknapatawpha County in William Faulkner's novels."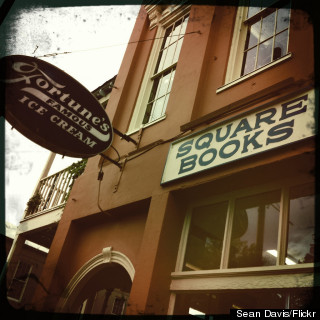 It doesn't hurt that a store regular is John Grisham, author of The Firm and A Time to Kill, who is quoted in PW's announcement as saying:
"When you walk in the front door you can smell books. Time stops, and you want to browse and read and gossip and drink coffee upstairs on the balcony for the rest of the day. If you want a book, it's somewhere in the store.
If you want to know something about a book or an author, Richard or one of his staff will have the answers. If you want to meet authors, they'll stop by soon enough."
The shortlist was announced a month ago, and included bookstores in California and Michigan.
Last year's winner was The Book Stall in Winnetka, IL - which was put up for sale within a month of the announcement.
The awards are presented at BookExpo America at the end of May.

RELATED ON HUFFPOST:
PHOTO GALLERY
BEFORE YOU GO
How To Save Bookstores
PHOTO GALLERY
How To Save Bookstores