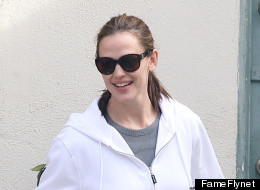 Nothing like catching Hollywood's hottest women heading to the gym wearing spandex ... they're just like us. (Except their legs look abnormally fabulous in skintight pants).
From Katy Perry to Jennifer Garner, stars step out flaunting their fit figures in yoga pants all the time as they squeeze in a good workout.
Even pregnant Kim Kardashian has been slipping her new curves into clingy capris, exercising constantly as she prepares for motherhood. And might we add, she looks pretty good doing it.
Check out Katy, Kim, Jennifer and more stars in spandex below: