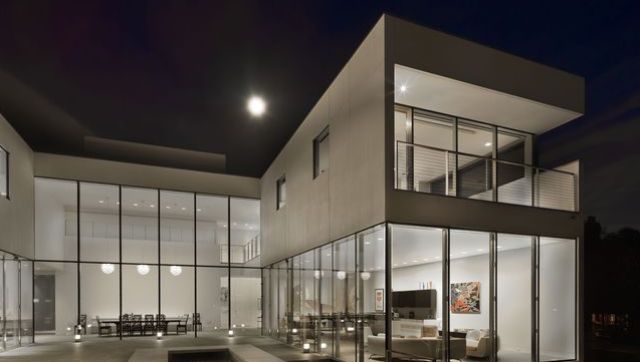 A modern mansion with the minimal look and stark feel of a modern art museum is a sparkling new addition to the Chicagoland real estate market.
Late last week, a six-bedroom, five-bathroom 12,000-square-foot home in suburban Hinsdale was listed at $9.5 million with @properties.
Built in 2008, the photo shoot-ready home is described as the "the ultimate definition of minimalistic architecture with endless amenities and quality finishes." And indeed: it comes equipped with a golf room, putting green, an outdoor pool and a wine cellar -- not to mention a ton of natural light.
(Scroll down to take a peek inside, images courtesy Estately.)
The home appears to have been owned, according to DuPage County property records, by Mats Lederhausen, former chairman of Chipotle, managing director of McDonald's Ventures and (currently) the founder, chairman and CEO of BeCause.
PHOTO GALLERIES
A Minimal Mansion In Hinsdale