When supermodel Karen Elson split from rocker Jack White in June 2011 after six years of marriage, the pair hosted a party to celebrate their "upcoming divorce with a positive swing bang humdinger."
So are the amicable exes still as friendly a few years later? In the May issue of Harper's Bazaar UK, the British beauty said she maintains a close relationship with White today, though it's not always easy.
"I think we both have a healthy amount of respect for each other and that guides everything. But it's not without its hard work," the 34-year-old model said. "I've got friends who have been through terrible divorces. It's awful. I'm not saying it isn't. There were times when Jack and I felt, 'What is happening here?' It was emotional. But it's one of those moments in your life when you realise that you are a grown-up."
The model also discussed co-parenting the couple's two children, Scarlett and Henry Lee.
"You have a responsibility to your children. It's not like splitting up with a boyfriend in your twenties. You are breaking up with a whole life," Elson said. "It's not an easy process. But you've got to be friends, there is no choice. I am the product of a divorced family so I felt a responsibility to make that happen."
Both Elson and White have remained relatively quiet about their divorce, though White did discuss his qualms with marriage and relationship expectations in an April 2012 interview with the New York Times Magazine.
"I've always felt it's ridiculous to say, of any of the females in my life: You're my friend, you're my wife, you're my girlfriend, you're my co-worker," he said. "This is your box, and you're not allowed to stray outside of it," he said, before weighing in with his thoughts on monogamy: "I gave that up a long time ago. Those rules don't apply anymore."
Elson's full interview appears in the May issue of Harper's Bazaar UK, on sale Thursday, March 4 and slso available as a digital edition.

Click through the slideshow below for scenes from Elson and White's marriage.
Scenes From Jack White and Karen Elson's Marriage
Jack White met British model Karen Elson in 2005 while shooting The White Stripes music video for their single "Blue Orchid," during which video director Floria Sigismondi said "you sensed an energy between them." Only a few months later the band's website reported their marriage "on the confluence of three rivers -- the Rio Negro, the Solimones and the Amazon...by a traditional shaman priest on a canoe at the exact point where the three rivers met." White's ex-wife and bandmate Meg White served as a bridesmaid to Elson.

White's ex-wife and former bandmate Meg White is good friends with both Karen and Jack. In an interview with the Telegraph, Elson said, "I love Meg, she's one of my very closest friends. She's brilliant, I love her. Her husband plays in my band. I see Meg all the time. I probably see Meg more than I see Jack at the moment. It's family."

Karen Elson and Liv Tyler pose at a special VIP Performance by one of White's band The Raconteurs at the Prada Epicenter store in 2006 in New York. Earlier that year Elson gave birth to the couples first child, Scarlett Tessa White. Their son, Henry Lee White, was born in August of 2007. (Photo by Scott Gries/Getty Images)

Elson and White depart from the Metropolitan Museum of Art Costume Institute Gala, Superheroes: Fashion and Fantasy, held at the Metropolitan Museum of Art in May of 2008 in New York City. The couple is notoriously private, offering few interviews and little insight into their personal lives. (Photo by Andrew H. Walker/Getty Images)

White and Elson attend the premiere of 'It Might Get Loud' during the September 2008 Toronto International Film Festival held at Ryerson Theatre in Toronto. The couple moved to country music mecca Nashville in 2006 where they still live with their two children.(Photo by Malcolm Taylor/Getty Images)

Musician Jack White and Karen Elson attend the Royal World Premiere of 'Quantum of Solace' held at the Odeon Leicester Square on October 29, 2008 in London, England. The ambitious couple kept very busy. While White's maintained a crazy schedule playing with three different bands in addition to his solo career gave him plenty to do, Elson owns and manages a small vintage clothing store near their home in Nashville, and is in a band of her own. (Photo by Gareth Cattermole/Getty Images)

Elson and White attend 'The Model as Muse: Embodying Fashion' Costume Institute Gala at The Metropolitan Museum of Art in May of 2009 in New York City. In line with the pair's atypical lifestyle, their celebration of their divorce (and sixth wedding anniversary) promises to be quite the affair. The invitation guarantees "a positive swing bang hum dinger" and "drinks with alcohol in them. (Photo by Larry Busacca/Getty Images)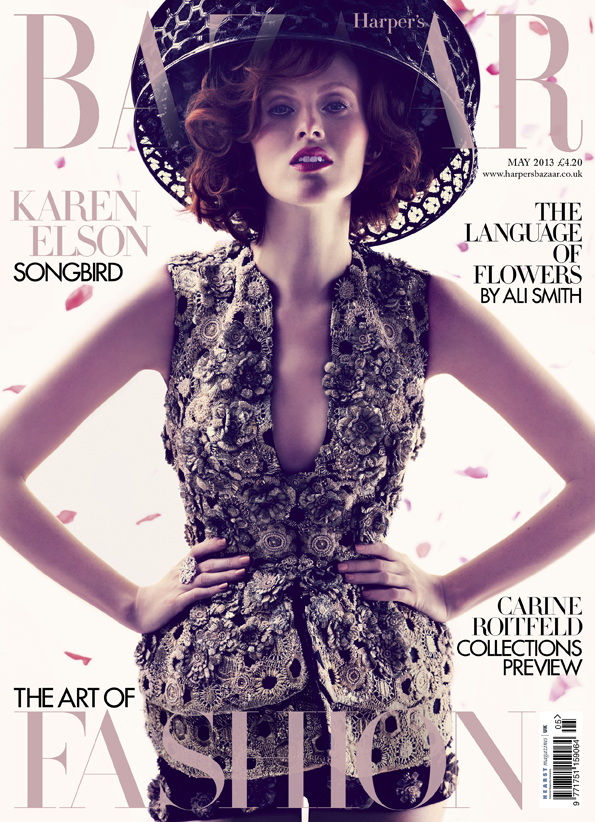 Keep in touch! Check out HuffPost Divorce on Facebook and Twitter.