'Jurassic Park': Laura Dern Role Could Have Gone To Helen Hunt Or Gwyneth Paltrow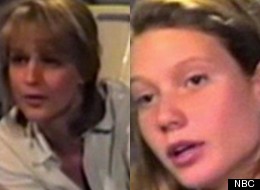 To celebrate the 20th anniversary year of "Jurassic Park," Universal will release the groundbreaking blockbuster in 3D on Friday to theaters around the country. Just don't expect to see other Steven Spielberg movies follow a similar path.
"The only movie that I would ever even consider retrofitting is the first 'Jurassic Park,' which I think would look pretty spectacular in 3D," Spielberg told Moviefone in December of 2011. "That's the only one of my films that I would consider doing in 3D."
Released in the summer of 1993, "Jurassic Park grossed over $914 million at the worldwide box office, cementing itself as one of the biggest films ever. In fact, at the time of its release, only "The Lion King," Spielberg's "E.T.: The Extra-Terrestrial" and "Star Wars" had grossed more at the North American box office than "Jurassic Park"; since 1993, 18 other films have earned more than Spielberg's Michael Crichton adaptation.
"It was Steven, who was such a master of suspense and thrills," star Sam Neill told Matt Lauer on a recent episode of NBC's "Today" show about the film's success. "[It was] kind of a bunch of things came together and it's become iconic. It's ingrained in the culture in some way."
Neill played Dr. Alan Grant in the film, a star-making role that was reportedly offered to Spielberg favorites like Harrison Ford and Richard Dreyfus. William Hurt was also considered for the role of Grant.
As Lauer pointed out, Dr. Ellie Sattler (played in the film by Laura Dern), was even more difficult to cast. According to IMDb, everyone from Jodie Foster to Julia Roberts to Sarah Jessica Parker auditioned for the role. So, too, did future Best Actress winners Helen Hunt and Gwyneth Paltrow. On "Today," Lauer played their auditions for Dern, who said she "felt grateful" for Spielberg having decided to hire her.
"I'm a lucky girl," Dern said.
Watch Lauer chat with Neill and Dern by clicking here. Check out 12 other actors who were almost cast in iconic films below.
12 Major Roles That Almost Went To Other Actors
One of Sharon Stone's most iconic roles was in the super sexy thriller "Basic Instinct." But she wasn't the first choice to play the mysterious Catherine Tramell.

"Top Gun" beauty Kelly McGillis was initially considered for the role but it ultimately went to Stone, launching her film career.

In the classic film about a sultry romance between dance instructor Johnny Castle and Baby Houseman, Patrick Swayze and Jennifer Grey were the perfect pair. But another leading man almost snagged the lead male role.

"Top Gun" heartthrob Val Kilmer was also considered for the role of Johnny in the 1987 hit movie.

Jack Nicholson struck fear into his own family as Jack Torrance, the psychotic father who tries to kill his wife and son. But this part almost went to another Hollywood star.

Robin Williams was considered for the part, which would have definitely been an interesting role for the funny man.

Julia Roberts captured hearts across the nation with her role as Richard Gere's escort turned romantic interest Vivian Ward. But this love story may have had a different look had the film's first choice accepted the role.

Molly Ringwald was first offered the part but turned it down, making way for Roberts to perform one of her most memorable roles.

Jodie Foster won a Golden Globe and Oscar for her portrayal as Clarice Starling, an FBI agent responsible for getting assistance from Hannibal Lecter, a demented psychopath played by Anthony Hopkins. But Foster wasn't the first pick for the role.

Michelle Pfeiffer was first offered the role, but she turned it down due to its violent storyline.

Harrison Ford is best known for his role as the fearless archaeologist Indiana Jones. But that runaway boulder was almost chasing another leading man.

The film's writer and producer George Lucas was set on Tom Selleck as Jones, but Steven Spielberg pushed for Ford.

Keanu Reeves scored a huge win after being cast as Neo in the science fiction hit film "The Matrix." But Reeves initially had a little competition for the part.

Ewan McGregor was first cast at Neo but decided to turn down the film to play Obi-Wan Kenobe in "Star Wars Episode 1: The Phantom Menance."

Russell Crowe won an Oscar for his performance as Maximus in the hit film "Gladiator." But there was another Aussie actor who was initially considered for the part.

Mel Gibson was offered the role but turned it down.

Alicia Silverstone seemed to perfectly embody the Beverly Hills High student, matchmaker and popular girl Cher Horowitz in the 90s classic "Clueless." A 90s television favorite was first considered for the part, though.

Sarah Michelle Geller was initially offered the role but passed on the film. The movie went on to launch Silverstone's career.

Leonardo DiCaprio struck gold when he was cast as the love interest of Kate Winslet in the mega hit "Titanic." But had the studio had its choice, another Hollywood hottie would have played the role of Jack Dawson.

Matthew McConaughey was the first choice for the role of Jack. But in the end, Leo was cast and Jack and Rose were etched into the memories of hopeless romantics around the world.

Tom Hanks may have been down one Oscar and Golden Globe win if the studio's first choice for Forrest Gump had accepted the role.

John Travolta turned down the part, making way for a memorable performance and even more memorable quotes from Hanks.

Robert Downey Jr. played billionaire Tony Stark in both "Iron Man" and "Iron Man 2." But he wasn't the first choice for the role.

Tom Cruise was offered the role first but ultimately turned it down due to issues with the script.