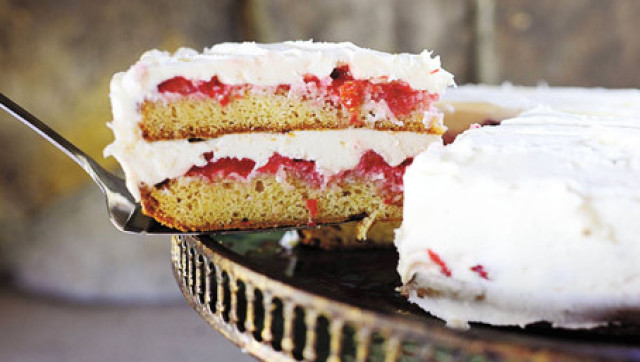 Despite the simplicity and old-fashioned feel of strawberry shortcake, it's one dessert that we'll never get tired of. Sure, it's nothing more than cake topped with strawberries and whipped cream, but there's something about the combination of those three ingredients that even a Snickers macaroon can't beat. (And Snickers macaroons are something special.)
This strawberry shortcake is a twist on the original. It's a layer cake filled with strawberries and topped with cream cheese frosting in place of the more traditional whipped cream. Of course, a dollop of whipped cream on top is always welcome.
Get the Strawberry Shortcake Cake recipe

Want to read more from HuffPost Taste? Follow us on Twitter, Facebook, Pinterest and Tumblr.