Two British septuagenarians have gotten married more than 60 years after they first met.
But there was a six decade period in between in which the couple didn't see or speak to each other.
Story continues after photos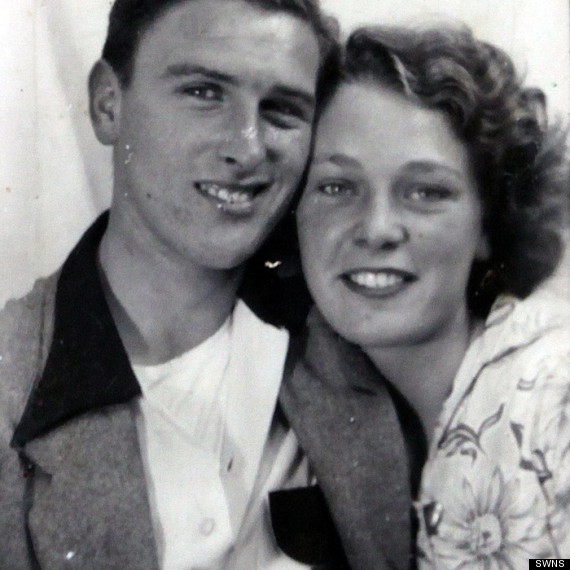 Sixteen-year-old Eileen Lockley met 17-year-old Warner Billington when they both lived in central England's West Midlands area. He noticed her while she was walking one day and was instantly smitten.
Not long after their first conversation, Warner enlisted in the Royal Air Force, the Daily Mail reported. During a trip home on leave, he asked Eileen on a date and started writing her letters almost daily. Two years later, the couple pitched their plan to marry to Eileen's father, who said they were too young.
He called to offer his condolences.
Eileen then visited him at his home in the West Midlands, and they decided to marry on December 6, 2011. This time around, both of their families -- now made up of their children -- approved.
"It's like being teenage sweethearts all over again," Eileen told SWNS.com. "It's as though we have never been apart. As well as loving each other, we are good companions, just as we were when we first met. In fact, we are just like an old married couple."
"We both had very happy marriages," Warner told SWNS. "But anyone who tells you that they don't remember their first love is fibbing."
Teenage Sweethearts Reunite And Marry In Their 70s
SUBSCRIBE TO & FOLLOW THE MORNING EMAIL
Get top stories and blog posts emailed to me each day. Newsletters may offer personalized content or advertisements. Learn more