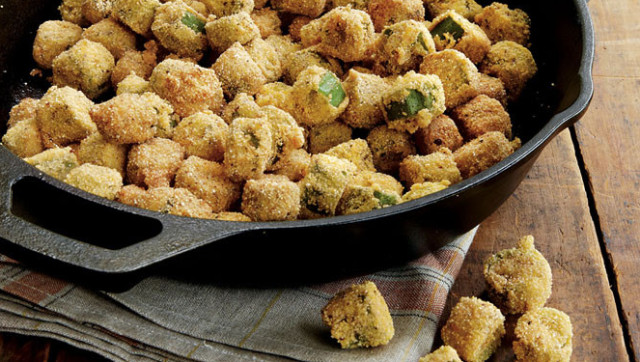 Okra is one of those vegetables that unless you grew up with the green pod, you're not really sure how to handle it -- maybe you just stay away from it all together because this vegetable scares you. (And with good reason, too.) When cooked wrong, okra can be slimy and unpleasant. But when handled with an expert hand, it's hard to imagine okra ever coming out anything short of amazing.
The best recipe to segue your way into okra mastery is to fry it southern style. It's a lot less fuss to make (just bread it and fry it) and it comes out as addictive as potato chips -- especially if you serve it with a buttermilk dipping sauce.
Get the Southern Fried Okra recipe
Want to read more from HuffPost Taste? Follow us on Twitter, Facebook, Pinterest and Tumblr.
Check out the more of our favorite recipes from the south.
Crazy For The South: 12 Recipes For Summer