Dot Robinson, Vintage Biker, Shows Off Her 1939 EL Knucklehead
We're suckers for vintage photos of women doing cool things, so we were thrilled when Reddit user annamal shared this image of Dot Robinson, the "First Lady of Motorcycling," astride her 1939 Harley-Davidson EL Knucklehead.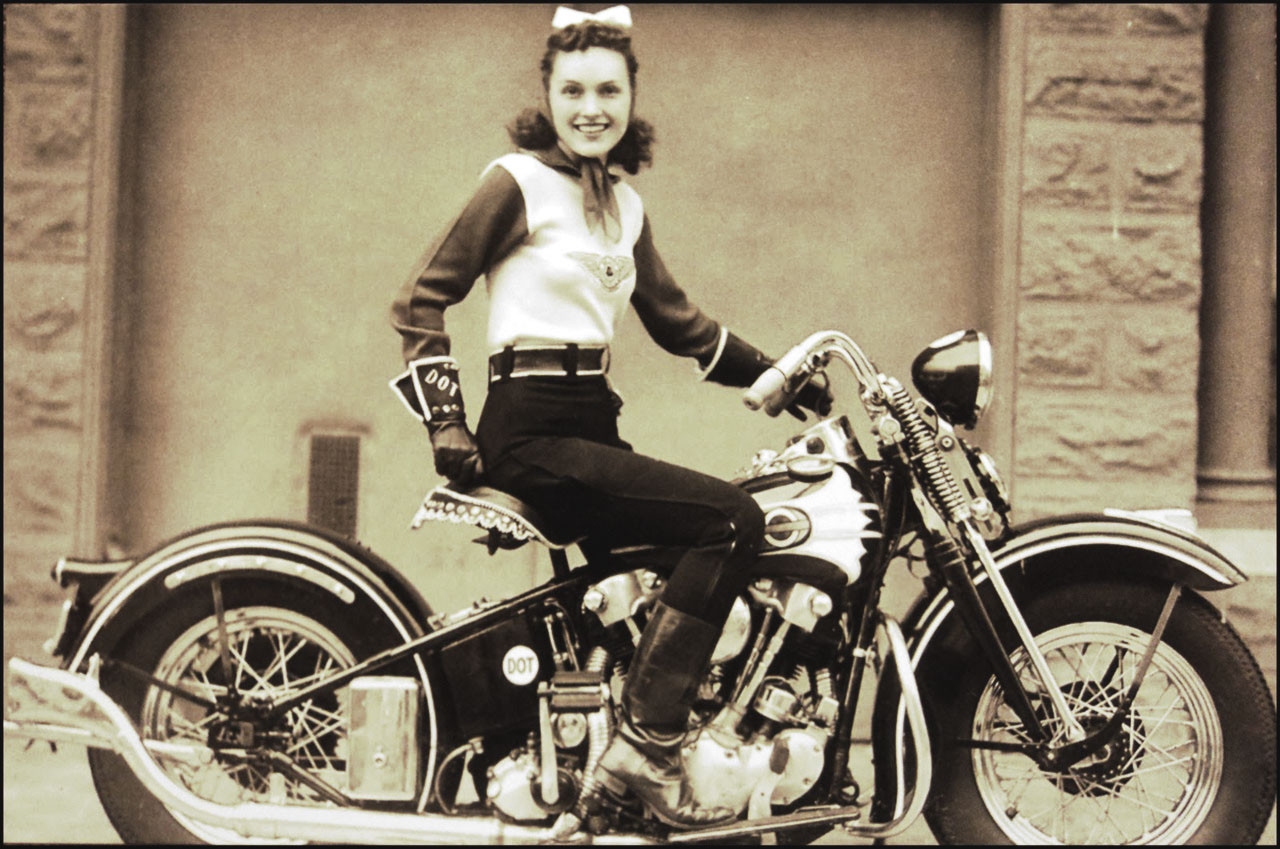 According to Throttler magazine, Robinson grew up around motorcycles. Her father, Melbourne-based James Goulding, was a sidecar designer and amateur racer who moved the family to Saginaw, MI where they owned a dealership.
Robinson was one of the founding members of Motor Maids, an organization for female bikers, and competed in numerous races and exhibitions.
Rumor has it Robinson didn't stop riding until she was 85 -- now that's badass.