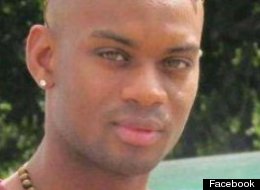 While the investigation continues into the recent death of a French "Survivor" contestant, a new report asserts that the 25-year-old Gerald Babin took steroids prior to the reality show's first challenge, during which he suffered a heart attack.
Le Point, a weekly publication in France, reports that Babin's initial toxicology analysis revealed that the amateur bodybuilder had anabolic steroids present in his system. However, the French prosecutor's office, which launched an inquiry into whether Babin's death was a case of "involuntary manslaughter," denied such claims.
"At this state of the examination and analysis, no trace of the suspect product has been detected," the public prosecutor's department for the town of Créteil, which is handling the case, told French radio station Europe 1.
A contestant on "Koh-Lanta," a French reality show that tests players' survival skills, Babin was participating in a "shipwreck" challenge that also involved a tug-of-war on March 22, when he complained of pain in his arms. After receiving medical attention from the TV show's on-staff doctor, Babin was airlifted to a local hospital in Cambodia but suffered a series of cardiac arrests mid-flight.
Cambodian authorities deemed Babin's death the result of natural causes, but French authorities opted to open their own investigation and perform the autopsy in France.
Although the autopsy, conducted in Paris on March 29, is expected to confirm whether Babin had performance enhancing drugs in his body at his time of death, the results of the examination, along with the results of the final toxicology report, have yet to be released.
The suspicion of steroid use is the latest headline in a series of murky reports surrounding Babin's death.
Last week, two unnamed witnesses came forward with testimony that cast doubt on the circumstances of Babin's untimely passing. Using the anonymous testimony, French journalists spoke out against TV show's production company and its staff doctor who examined Babin, questioning whether there were any "failures" or signs of negligence.
The show's producer, Adventure Line Productions, rebuffed the claims, filing a defamation suit against anyone seeking to exploit Babin's death.
However, the overly critical reports weighed more heavy on Thierry Costa, the show's staff medical doctor who examined Babin before his death. The 38-year-old committed suicide earlier this week.
In a handwritten note that he asked be made public, Costa described how his "name has been smeared in the media" following Babin's death.