Most images of Marilyn Monroe show her dolled up in her Hollywood finest, dripping sex and glamour. So when we came across this image of her looking a little more down-to-earth, we had to share.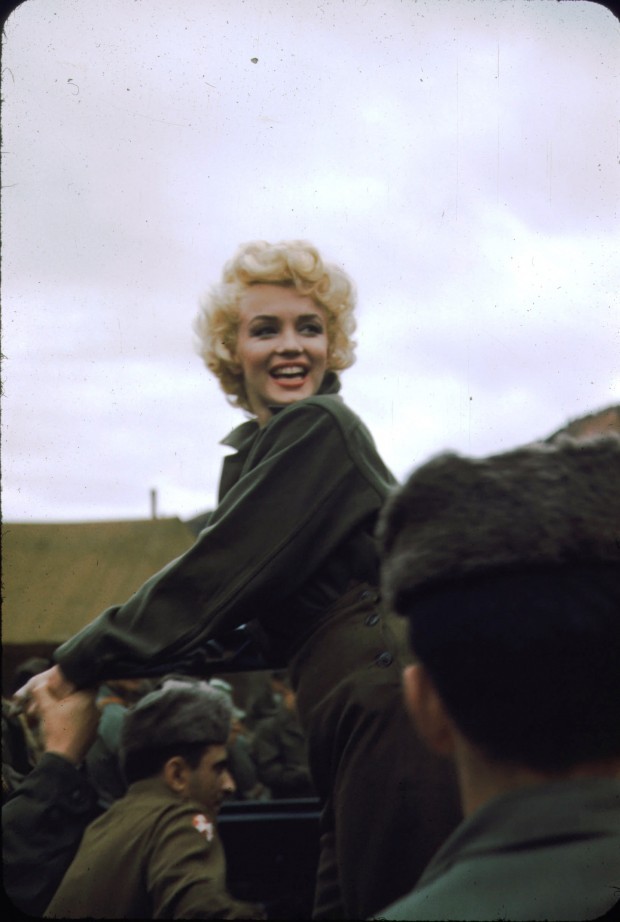 Redditor nicetry12 posted this photograph of Marilyn interacting with U.S. troops, possibly during her 1954 trip to Korea with her new husband Joe DiMaggio.
We're pretty sure she made those troops' day. She's certainly made ours.