Backstreet Boy member A.J. McLean has hair plugs and he doesn't care who knows it.
Last week, the 35-year-old even posted before-and-after photos to his Instagram account, and it seems like he's pretty happy with the results.
"Some girls get there boobs done some guys get abb implants all to make them happy! This was the one thing I did and I couldn't be happier thank u dr G!!!!" he wrote.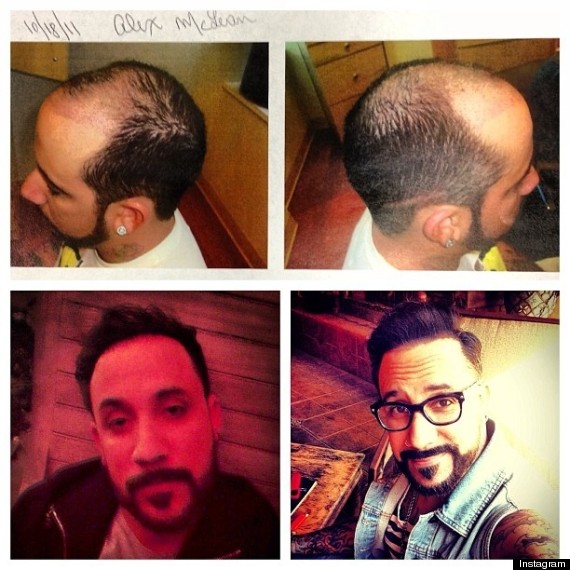 ALSO ON HUFFPOST:
PHOTO GALLERIES
Yeah, We've Had Some Work Done