A Fla. woman concerned about the condition of her neighbor's dogs used Facebook to get the attention of the town's authorities.
For six months, Brenda Gombola had called and emailed the city of Deltona about two pit bulls living next door, WESH reported. The dogs, Trigger and Bella, appeared to be malnourished and neglected.
"It's a horrible thing to see a dog in that shape to see what they were and what they've turned into," Gombola told the news station.
Story continues after photo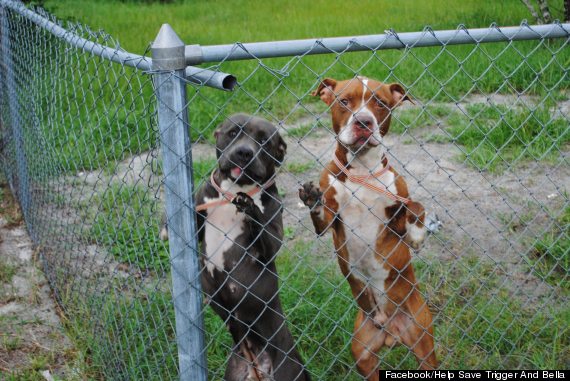 Animal control officials had been in contact with Trigger's owner, who was issued fines for improper care. From what Gombola could tell, however, Trigger's condition never improved.
Finally, Gombola took some photos and uploaded them to Facebook. The page, Help Save Trigger And Bella, quickly received more than 3,000 likes.
"Our first responsibility is to ensure that Trigger receives top-of-the-line care and returns to good health," said a Humane Society representative. "Once he is cleared by our veterinary team, he will be available for adoption to a new forever home."
A city spokesperson told WKMG the owner has not been charged. Bella is still living at the home.
SUBSCRIBE TO & FOLLOW THE MORNING EMAIL
The Morning Email helps you start your workday with everything you need to know: breaking news, entertainment and a dash of fun. Learn more