It's no secret that we at HuffPost Women are big fans of women who pioneered in activities considered to be a man's domain.
It will come as no surprise then that we loved this image posted on Reddit by user Toothlesshark on Tuesday. The photo depicts three women -- Anandibai Joshee, Kei Okami and Sabat Islambooly from India, Japan and Syria, respectively -- who were training to be doctors at the Women's Medical College of Pennsylvania in 1885. According to the Drexel University archives, the photo was snapped at a Dean's Reception. All three women went on to graduate.
LOOK: Women Training To Be Doctors At Women's Medical College of Pennsylvania, October 10, 1885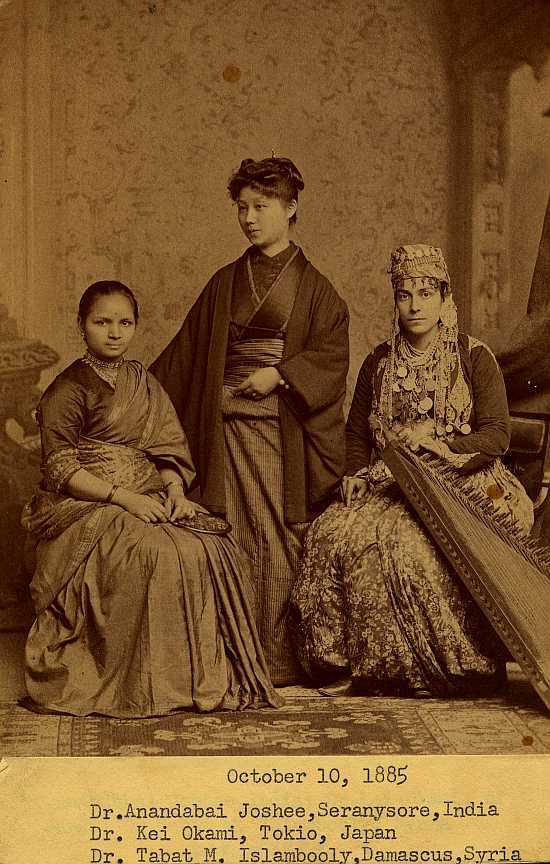 Related on HuffPost:
Women Who Changed Our Health
SUBSCRIBE AND FOLLOW
Get top stories and blog posts emailed to me each day. Newsletters may offer personalized content or advertisements.
Learn more