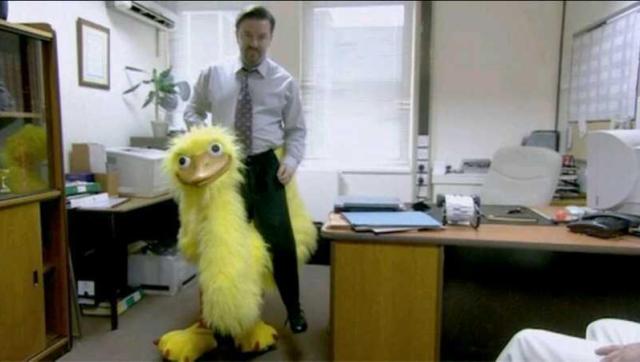 A suicidal man had a change of heart during an accidental viewing of the UK version of 'The Office.'
On Saturday, Jody Parrish, 32, told the Sun that he had already left a goodbye note and sent a text message with the intention of ending his life, when he accidentally stepped on the TV remote. The remote unwittingly started an episode of the hit comedy, and the father of two, whose six-year relationship recently ended, stopped to watch the DVD for five hours.
And, in 2011, A New York City subway clerk thwarted a suicide attempt by turning off the power to the tracks as a train approached.
Also on HuffPost:
The Internet Saved My Life
SUBSCRIBE AND FOLLOW
Get top stories and blog posts emailed to me each day. Newsletters may offer personalized content or advertisements.
Learn more