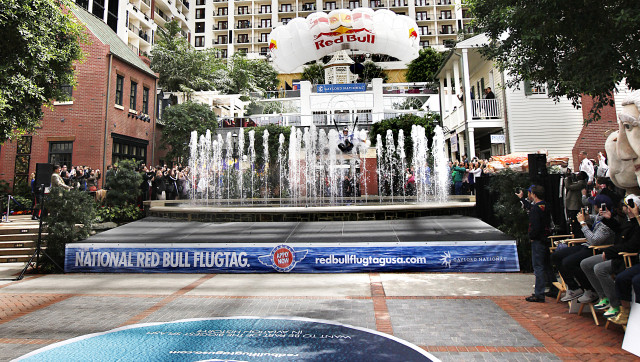 WASHINGTON -- Red Bull is bringing their Flugtag, an event featuring homemade "flying" vehicles falling into water, back to the U.S. this fall.
To announce the country-wide activities, the energy drink company recently had Red Bull Air Force member Miles Daisher base jump from inside the Gaylord National Hotel and Convention Center in the National Harbor.:
The Flugtag events, "flying day" in German, draw 500,000 people annually. This year on September 21, amateur pilots and falling enthusiasts will gather in D.C., Long Beach, Miami, Chicago and Dallas/Fort Worth.
Registration is now open for teams for the 2013 Flugtag. Thirty teams from each city will be selected to "fly" off a 28-foot ramp into water.
Click through the slideshow for scenes from the Milan, Italy Flugtag:
PHOTO GALLERIES
The Red Bull Flugtag, Milan, Italy