Rossana Lucas, Florida School Bus Driver, Lied About Call From Marine Son: Report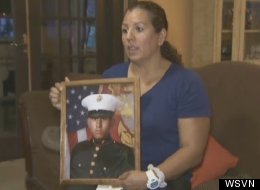 A Florida school bus driver had the hearts of mothers all over the world when she was disciplined for answering a call from her stationed Marine son even though she was behind the wheel.
But Rosanna Lucas admitted Tuesday that she made the whole story up after audio from her bus revealed her conversation was actually about a private side business, reports the Miami Herald.
Lucas originally told reporters that she hadn't heard from her son serving in Afghanistan in seven months and was concerned for his well-being.
Lucas old CBS Miami that it was a very quick call, just long enough to hear her son say "Mom, I'm fine and I love you."
Her bosses saw surveillance video showing her prohibited cell phone use and attempted to suspend her for five days without pay even though the bus was pulled over and there were no children on board.
Yet Superintendent of Schools Robert Runcie postponed the decision, saying "She has a son that is providing his service to our country. We should provide some kind of compassion to her as they're making sacrifices."
With the revealing audio uncovered, the school district doubled Lucas's punishment and insisted on a formal public apology.
"I voluntarily agree to the 10-day suspension," she said on Tuesday according to the Miami Herald, "and I know that day it was not my son."
Despite the alleged fabrication of other details, Lucas's son Michael Alfaro is a Marine, according to public Facebook records.
Click below for Lucas's original rendition of what happened:
WSVN-TV -