Screenshots Shea uploaded to Instagram and shared on Twitter show what appear to be flirtatious (and, at times, NSFW) text messages sent to her by the Big East Tournament MVP. In some of the messages, Siva even asks Shea to visit him.
(Story continues below.)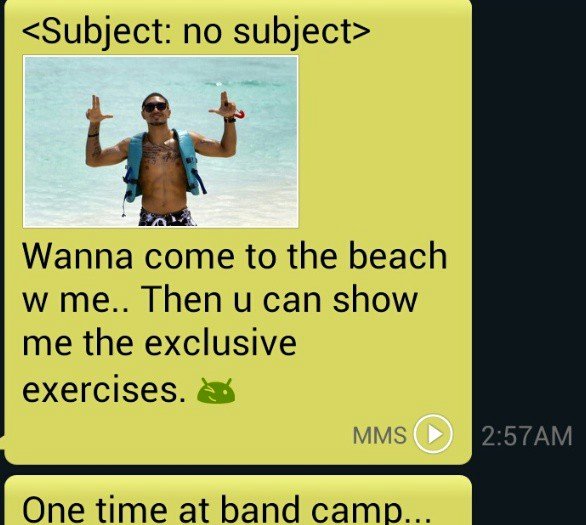 Shea received some backlash on social media for posting her back-and-forth with Siva. Some Instagram and Twitter users called her "bitter" and accused her of stealing Siva's limelight. Shea, not mincing words, quickly shot back with a series of tweets:
I proved a point MEN ARE DOGS and will cheat he never said he had a GIRLFRIEND his bad NOT mine this is why i stick to MONEY not DATING
The fact anyone doubts me is LAUGHABLE I've been linked to your FAVORITE RAPPER AND NBA PLAYERS past and CURRENT some Peyton is childsplay

— jenna shea (@iamjennashea) April 9, 2013
People are so simple minded and i clearly know how to push buttons but lets get real college bball aint my thang i like big bucks
Shea has never been one to shy away from airing her lovers' dirty laundry. According to Media Daily LA, Shea was reportedly paid $20,000 to spend the day with Houston Rockets' James Harden last November. As is her wont, Shea took to Twitter to share the news with her 1 million-plus followers:
I get paid by the NBA so much I should be signed to a team #literally while u basic hoes watch from tv FOH instagr.am/p/R4YZeHRsGj/

— jenna shea (@iamjennashea) November 11, 2012
With social media now providing a perfect platform for the public shaming of celebrities and athletes, Deadspin's Barry Petchesky argues that Siva should learn a valuable lesson from his brush with Jenna Shea.
"The game's been established long enough that young athletes should know what they're getting into by now. In case not, Peyton Siva's here with your PSA: Kids, don't f-ck around with Twitter models. They don't like you for you," Petchesky wrote.
[Hat tip, B93 Radio]
FOLLOW HUFFPOST