Em & Lo | EmandLo.com
True love and deep intimacy aren't a guarantee of hot sex. In fact, being in long-term love might be the reason your sex life is dull! After all, it's hard to get excited when you know all your partner's moves, when you know they're not going anywhere, when you know every bad bathroom habit they have. Where's the danger, the mystery, the suspension of disbelief? So here are five ways to recreate some erotic tension in your relationship without sacrificing all that good love and stability.
1. Find ways to admire each other.
Admiration is something that happens early in a relationship, as you are learning each other's talents and qualities. And to truly admire someone or something, you usually have to step back a little—imagine trying to appreciate a painting when your nose is an inch from the canvas. So the next time you're out with friends, take a seat at the opposite end of the table from your partner and sneak glances at the way he or she makes your friends laugh. Break out a board game with friends and get competitive together. Or hit a karaoke bar and admire your partner's awesome rockstar voice (or just that they don't care how silly they look).
2. Give each other space.
Encourage your partner to go on boys'/girls' nights out — and make sure you do the same. Join a book club without your partner, or sign up for a boot camp workout group. Go on a weekend away with your siblings or old college buddies. Sure, we all know that absence makes the heart grow fonder, but time apart has an even more magical effect on your genitals.
3. Get out of your comfort zone in bed.
You probably feel incredibly comfortable in bed with your partner, which is awesome in its own way (yay for reliable orgasms!), but sometimes what you want to feel is a little discomfort. Push each other's limits in the bedroom so that you're exploring new territory together — this creates a kind of erotic distance as you discover the way that your partner reacts to something new. For example, try a new kind of toy, share a new kind of fantasy, experiment with roleplaying, experiment with orifices… basically, do something that makes you both a little nervous. Remember, you can stop at any time!
4. Be adrenaline junkies together.
An adrenaline rush feels a lot like desire, both emotionally and physiologically. Getting high (on life) together can have a spill-over effect into your sex life — that brief brush with danger, no matter how manufactured, can increase erotic tension. Speed is the simplest way to get a natural high: Go biking together, go downhill skiing, learn to surf. Or just go out dancing somewhere that plays really loud fast music! Another way to get an adrenaline rush is to conquer a fear — whether that's giving a toast at a party, acting in a local play, or just riding a rollercoaster together.
5. Learn a new route to each other's orgasm.
Forget everything you know about your partner's orgasm and teach yourself a new way to get them to their happy place. It may be frustrating initially, but the rewards are fantastic! So if you always rely on a certain position or hand technique or toy to push you over the edge, try anything but that one thing. It's kind of like that game Taboo, except instead of avoiding certain words, you're avoiding favorite sexual habits.
This article originally appeared on EMandLO.com.
More from Em & Lo:
Top 10 Reasons for Being — and Staying — Non-Monogamous
Top 10 Reasons for Being — and Staying — Monogamous
Would Most Men Accept a Free Pass for a One-Night Stand?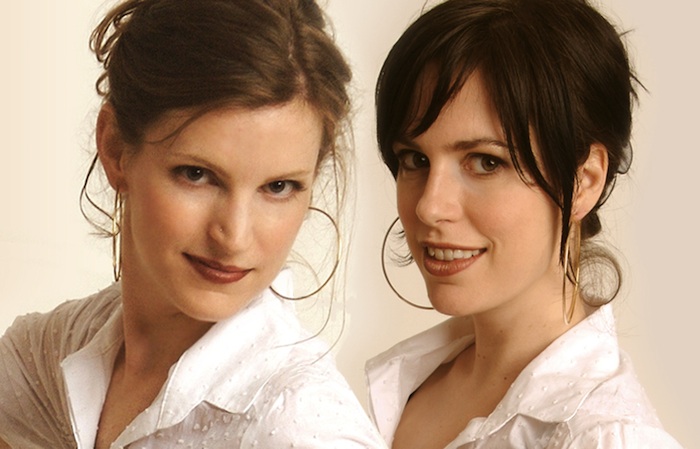 Em & Lo like to consider themselves the Emily Posts of the modern bedroom. They have co-authored six books on the topics of sex and love: Sex: How to Do Everything, three A-Z guides, Buh Bye, Rec Sex and Sex Toy, the sex manual The Big Bang: Nerve's Guide to the New Sexual Universe, and the handbook Sex Etiquette for Ladies and Gentlemen. They have contributed to numerous magazines including Glamour, Details, Allure, Marie Claire, and GQ, and wrote columns for New York magazine and The Guardian in the U.K. They currently post daily on their own blog, EMandLO.com, as well as on SUNfiltered, the Sundance Channel blog. You can follow them on Twitter at #EMandLO.
Related on HuffPost:
Loading Slideshow
Keeps Your Blood Flowing

According to Dr. Jennifer Berman, co-founder of the Female Sexual Medicine Center at UCLA, orgasms increase your circulation, keeping the blood flowing to your genital area. This in turn keeps your tissue healthy!

It's A Form Of Cardio

Although it can't be considered an alternative to daily exercise, having an orgasm is a cardiovascular activity. "Your heart rate increases, blood pressure increases [and your] respiratory rate increases," says Berman. And because it's akin to running in many physiological respects, your body also releases endorphins. Sounds like a pretty fun way to work your heart out.

Lifts Your Mood

Feeling down in the dumps? An orgasm might be just what you need to pick yourself up. In addition to endorphins, dopamine and oxytocin are also released during orgasm. All three of these hormones have what Berman terms "mood-enhancing effects." In fact, dopamine is the same hormone that's released when individuals use drugs such as cocaine -- or eat something really delicious.

Helps You Sleep

A little pleasure may go a long way towards a good night's rest. A recent survey of 1,800 women found that over 30 percent of them used sexual release as a natural sedative.

Keeps Your Brain Healthy

Having an orgasm not only works out your heart, but also your head. Barry Komisaruk, Ph.D. <a href="http://www.cosmopolitan.com/sex-love/tips-moves/orgasm-news" target="_hplink">told <em>Cosmopolitan</em></a> that orgasms actually nourish the brain with oxygen. "Functional MRI images show that women's brains utilize much more oxygen during orgasm than usual," Komisaruk says.

It's A Natural Painkiller

One thing that Victorian practitioners may have been onto is that orgasms can work to soothe certain aches and pains -- namely migraines and menstrual cramps. (So now you know what to do next time you have a headache if you don't feel like popping an Excedrin.) According to Berman, the contractions that make up an orgasm can actually work to evacuate blood clots during your period, providing some temporary relief.

It Relieves Stress

Most of our lives are so hectic that it's hard to even imagine being relaxed. However, it turns out that <em>sexual</em> release can double as <em>stress</em> relief. Not only do the hormones help with this task, Berman says that being sexual also gives our minds a break: "When we're stressed out and overextending ourselves, [we're] not being in the moment. Being sexual requires us to focus on one thing only."

Gives You A Healthy Glow

There actually might be something to the idea that we "glow" after sex. The hormone DHEA (dehydroepiandrosterone), which shows <a href="http://www.ivillage.com/secret-health-benefits-sex/4-a-283856" target="_hplink">increased levels during sexual excitement</a>, can actually make your skin healthier.

Aids Your Emotional Health

Last but not least, when you know what it takes to make yourself orgasm, you may increase your emotional confidence and intelligence. "When you understand how your body works and ... [that it] is capable of pleasure on its own, regardless of your partner status, you make much better decisions in relationships," says Logan Levkoff, Ph.D., a sexologist and certified sexuality educator. "You don't look to someone else to legitimize that you're a sexual being."