This is supposed to be a mother of the bride?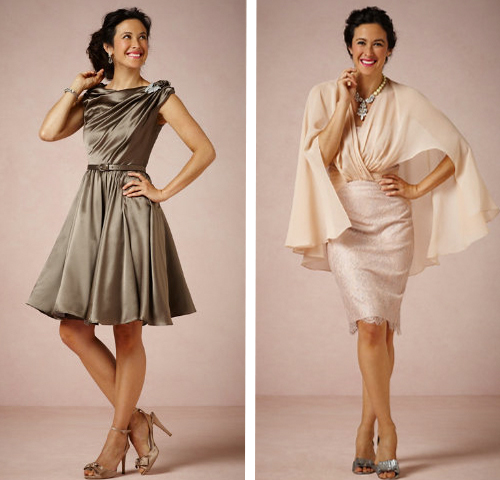 That was our first thought when a Huffington Post reader pointed out some very fetching dresses billed as appropriate for MOBs, but modeled by a woman who definitely isn't old enough to have a daughter preparing to walk down the aisle.
BHLDN (pronounced "beholden") is a bridal offshoot of Anthropologie, a popular women's clothing and lifestyle retail store. The brand, which could not be reached for comment, offers six mother of the bride dresses, all modeled by the same young woman, sending a perhaps unintentional message of who they want their customer to be (read: young) -- even when offering clothing specifically for women of a certain age.
We'll give BHLDN the benefit of the doubt and assume they just didn't think to include age-appropriate models in their casting call. Luckily for them, there's no shortage of beautiful post 50 models to work those mother of the bride dresses.
No need to thank us, BHLDN -- we're glad to help. But there is a need to use age-appropriate models when the dress calls for it.
Earlier on Huff/Post50:
Wilhelmina Models Tackle Big Life Questions
SUBSCRIBE AND FOLLOW
Get top stories and blog posts emailed to me each day. Newsletters may offer personalized content or advertisements.
Learn more