What happens when celebrities run out of their favorite cosmetics? They have to go out and buy more, of course. But that also means that they will have to brave the world bare-faced, which is exactly what we think happened to Kelly Rowland this week.
Photographers spotted the Destiny's Child singer in New York City on Tuesday while shopping at Ricky's, a beauty supply store, dressed in a white t-shirt, shiny black jeans, Jordan sneakers, a gray beanie cap and absolutely no makeup besides than a layer of clear lip gloss.
Futhermore, Kelly gave us a great lesson in day-to-night dressing. Wednesday night she attended the 4th annual ELLE Women in Music party wearing almost the exact same outfit from her makeup-less shopping adventure. Kelly simply slipped on a different white t-shirt, high-heeled sandals and a few pieces of statement jewelry. Of course her hair was also perfectly primped with those oh-so-popular blunt bangs. Love it!
Here's a look at Kelly without makeup and glammed-up look for the ELLE event. Don't forget to check out the slideshow below for our favorite stars with and without makeup, and tell us which do you like most.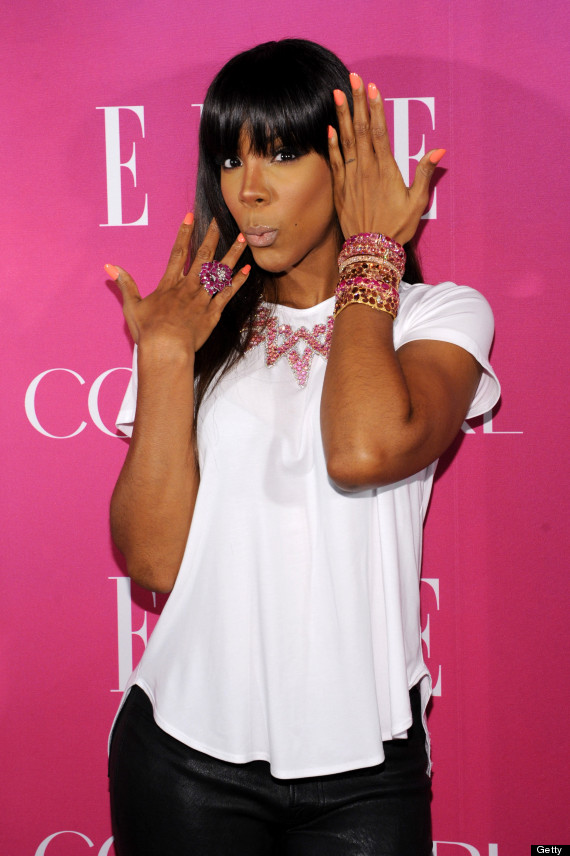 Related on HuffPost:
Stars With and Without Makeup
SUBSCRIBE AND FOLLOW
Get top stories and blog posts emailed to me each day. Newsletters may offer personalized content or advertisements.
Learn more