Police in Virginia are searching for a 5-year-old boy believed to be with his mother, and detectives say they have reason to be concerned for his welfare.
Cameron Serafin was supposed to be returned to his father on April 7. Police believe this his mother, Rebecca Serafin, 32, took the child and "altered her appearance, and that of Cameron, in an apparent attempt to avoid being located," according to Fairfax County Police.
Joe Serafin, the boy's father, said that he is frightened for his son.
"I'm worried about him, I don't know where he is, I don't know what's happening to him," Serafin told WTOP.
A car belonging to the mother, also known as Rebecca Love, was discovered along with various personal items. Serafin also withdrew $6,100 from a bank account, which she closed before disappearing, NBC Washington reports. It is possible that she has altered her appearance by dying her hair.
A warrant has been issued for the arrest of Rebecca Serafin and she is charged with custodial interference.
More from the Fairfax County Police Department:
[Cameron Serafin] is 3 feet 5 inches tall and weighs about 40 pounds. The photographs of Rebecca and Cameron are believed to be the most current, and reflect the altered appearances.

Anyone with information is asked to contact Crime Solvers by phone at 1-866-411-TIPS/8477, e-mail at www.fairfaxcrimesolvers.org or text "TIP187" plus your message to CRIMES/274637 or call Fairfax County Police at 703-691-2131.
This photo is believed to reflect the altered appearances of Rebecca Serafin and her missing son, Cameron: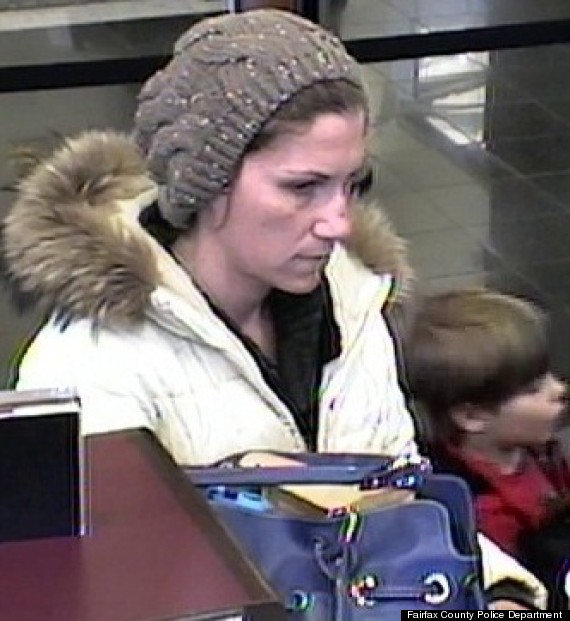 ALSO ON HUFFPOST:
PHOTO GALLERIES
Missing Children