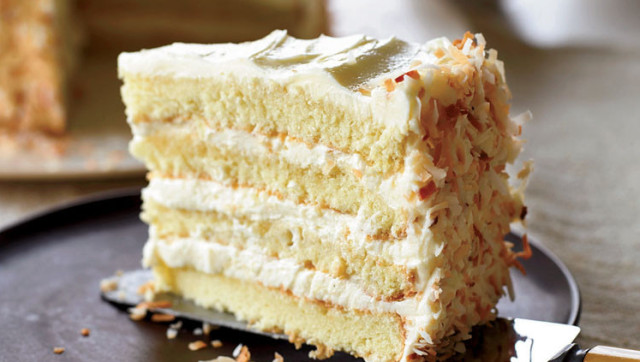 There's nothing more special than a layer cake. While all cakes have their merit, layer cakes almost always mean that a lot of work and thought was put into this baked good. They require not only the mastering of baking a cake, but also the patience to slice, soak, stack and frost. And when it comes to coconut cake, they're worth the effort every time.
Coconut cakes not only satisfies your need for something sweet and cake-like, but they also give you a taste of the tropics. And this coconut cake recipe also sneaks in spiced rum -- making it even more fun to eat.
SUBSCRIBE AND FOLLOW
Get top stories and blog posts emailed to me each day. Newsletters may offer personalized content or advertisements.
Learn more