One Reddit user is on a mission to make the world a better place, one compliment at a time.
Redditor IGiveFreeCompliments has been on the site only for a month. But during that time, hundreds of compliments have popped up on various threads across multiple sections and topics, from the user and from others who have joined the cause.
The compliments vary, but all aim to brighten a day or two.
"Let's work together to make each other a little bit happier," IGiveFreeCompliments wrote.
In addition to spreading positivity around the site, the user runs a subreddit devoted to free compliments. On the page, Redditors in need of some encouragement can post and receive kind words in return.
According to IGiveFreeCompliments, the Free Compliments page has grown in popularity after he left a compliment underneath a photo of two children in matching Batman tshirts two weeks ago.
Story continues after photo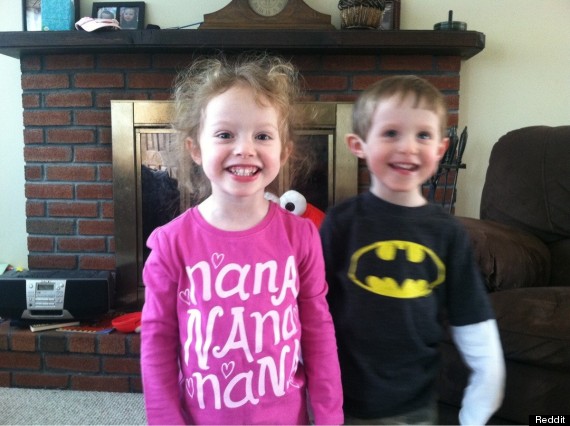 "Someone loves you, because you're amazing and terrific and wonderful! You rock, brotha! I hope you have an amazing day! :D," IGiveFreeCompliments wrote.
As the photo went viral, the compliment received hundreds of upvotes. Since then, the community has continued to be active.
"Let's expand our vocabulary!" said a Thursday post on Free Compliments. It argued for finding unique words to assist in the delivery of compliments.
RELATED ON HUFFPOST:
PHOTO GALLERY
BEFORE YOU GO
Random Acts Of Kindness
PHOTO GALLERY
Random Acts Of Kindness