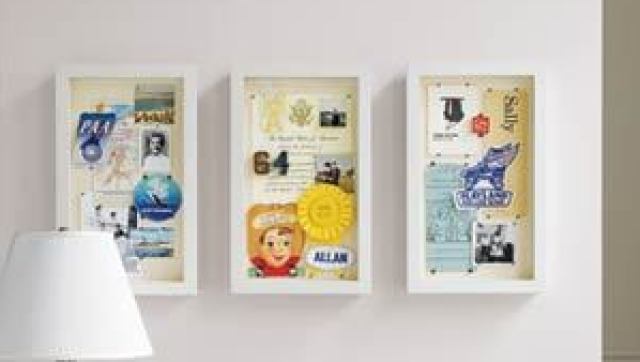 Here's how to fill a shadow box with treasured keepsakes.
Turn Your Keepsakes into Wall Art
A trio of framed boxes can capture highlights from family members' lives. Luggage labels, maps, and postcards commemorate an overseas trip, while report cards, badges, and awards intermingle with wooden blocks and varsity numbers to mark childhood memories.