Need to write down some juicy notes? (Sorry.) There's a noteblock for that!
This adorable T-Bone Steak Noteblock from the crew at Fred Flare is just cheesy enough for us to totally want it on our desks. This could be the perfect gift for your friendly, neighborhood butcher. Just please exercise caution when writing notes to vegetarians.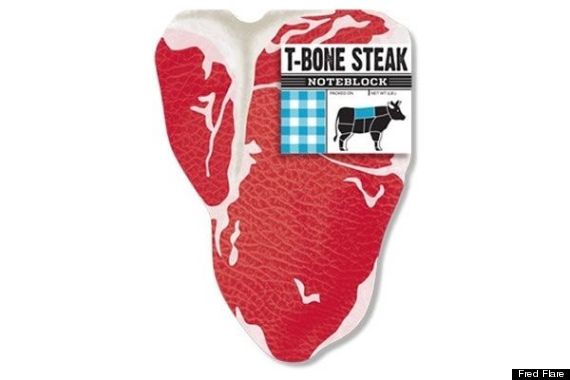 SUBSCRIBE AND FOLLOW
Get top stories and blog posts emailed to me each day. Newsletters may offer personalized content or advertisements.
Learn more