Lindsay Lohan hit Coachella for one last hurrah, before she has to ship off to rehab next month.
The 26-year-old actress was spotted at the music festival on Friday night with her younger brother Cody and sister Ali, who hopefully will keep Lindsay from getting into much trouble this weekend.
X17Online's photographers snapped photos of the actress who was wearing a long-sleeve crop top that exposed her midriff and black short shorts with a gray sweater tied around her waist, as though she had time travelled to 1994. Lindsay was also wearing a Coachella-approved side braid in her hair, which is a staple of festival goers.
Lohan is scheduled to serve 90 days in rehab at Seafield Center in Westhampton Beach, NY, but according to TMZ, the actress may be in for more than she bargained for.
An official source at Seafield told the website, that while they allow patients to take drugs prescribed by doctors, they are weary of Adderall, because many people take it for weight loss purposes or to get high rather than for ADHD. Sources told TMZ that the center tries to ween patients off of Adderall, and give them less addictive ADHD meds, and since Lohan has reportedly been a "hard-core" Adderall user for years, she's allegedly been telling friends that she refuses to take anything other than the ADHD drug.
At this point, only time will tell if Lohan books it out of there if she can't get her Adderall.
For more photos of Lindsay Lohan at Coachella, click over to X17Online.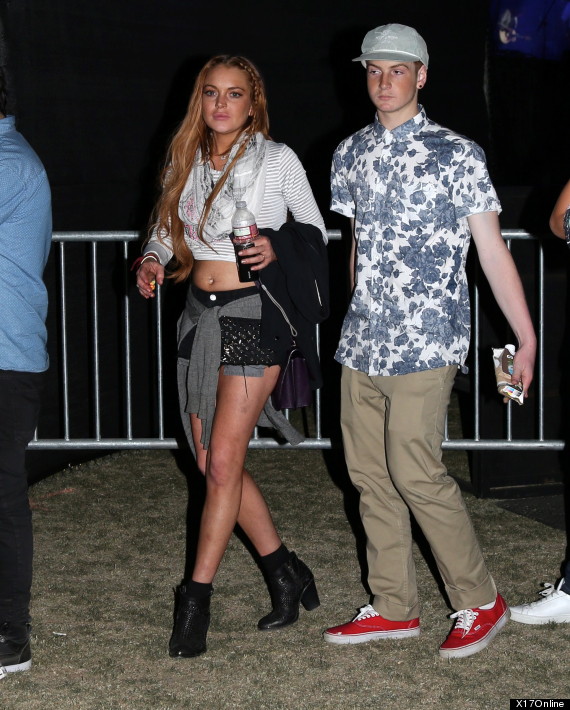 ALSO ON HUFFPOST:
PHOTO GALLERIES
Lindsay Lohan