Bacon And Eggs Pillow And Sleep Mask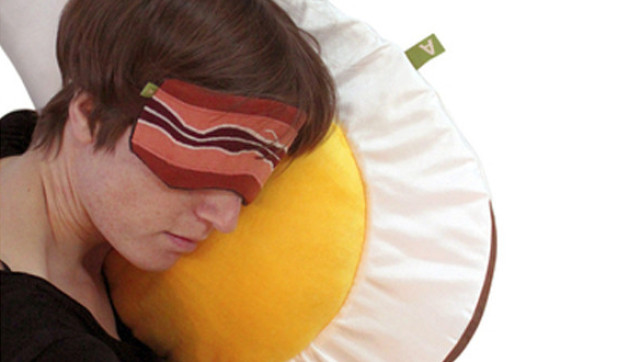 Aufschnitt
If we had to pick one way to sleep, it would definitely be on a fried egg pillow with a bacon sleep mask. One thing we know for sure, we'd be having the sweetest of dreams. Bacon and egg sleepwear is definitely not the first we've seen in food-themed sleepwear -- there's also the chocolate bar bedding and the pizza slice sleeping bag just to name a few of our favorites -- but it's one we can't imagine waking up without.
This breakfast-themed pillow was brought to us by the German company Aufschnitt, who's also responsible for a variety of sausage pillows and maybe the best neck pillow we've ever come across. You can get the fried egg pillow for $44 and the bacon mask for $28, making it probably the most you've ever spent on bacon and eggs.
Want to read more from HuffPost Taste? Follow us on Twitter, Facebook, Pinterest and Tumblr.
via Food Diggity
Check out our other favorite food-themed house items.