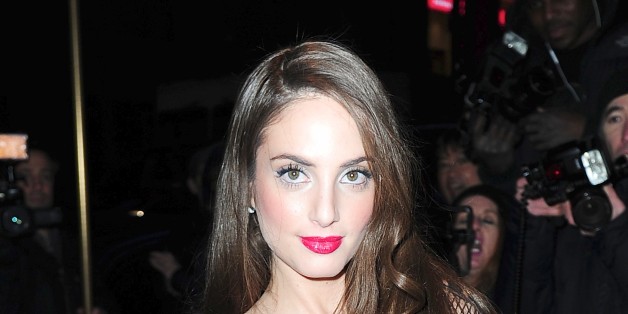 Billy Joel's daughter was the target of terrifying threats made by a Minnesota woman who reportedly stalked her for several months.
Billy reportedly solicited the help of fellow musician Paul McCartney to get protection for Alexa and to track down the stalker. "Her mother, Christie Brinkley, was terrified that someone would harm her baby," a source told The Post. "Billy Joel was worried but focused." The Beatles singer referred the "Piano Man" to Europe-based private security firm NetDefense.
Finley, who previously was committed to a mental institution and declared bankruptcy, was caught by investigators naked in a wooded area of Austin in January. She told officials that she did not intend to enact the threats made against Alexa Ray "during this life," the Telegraph reported. She also said she hoped the 27-year-old would not "object to meeting with her" some day.
Finley pleaded not guilty to felony stalking for electronic messages sent by false impersonation and gross misdemeanor stalking for repeated messages in Mower County Court, according to the Austin Daily Herald. She has a pretrail date set for May 3.
"Delusion that they either have a relationship with the famous person," he said. "Or they desire one … You have to separate the vile, violent words to the ability of the person or even the motivation of the person to actually carry them out."
Alexa Ray is the daughter of Billy and supermodel Christie Brinkley. She attended New York University and is currently working on her solo music career. She released her first EP, "Sketches," in 2006.
SUBSCRIBE AND FOLLOW
Get top stories and blog posts emailed to me each day. Newsletters may offer personalized content or advertisements.
Learn more