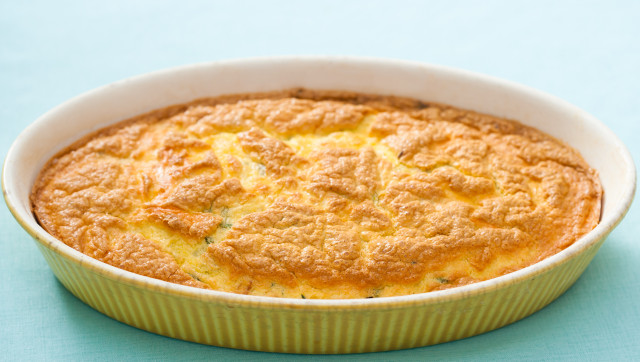 If we had to pick our favorite casserole recipe, it would definitely be an egg casserole for breakfast. Casseroles are just the type of dish you want first thing in the morning. They're hassle-free, quick to put together, and always deliver a comforting meal. This egg breakfast casserole couldn't be any easier to throw together -- it takes just 10 minutes of prep and can happily feed a large crowd.
What makes this egg casserole really good is the addition of scallions and cheddar cheese. But the secret ingredient is the use of ricotta, which gives the eggs a creamy and light consistency, perfect for breakfast any day of the week.
SUBSCRIBE AND FOLLOW
Get top stories and blog posts emailed to me each day. Newsletters may offer personalized content or advertisements.
Learn more