A little Florida girl who lost her feet in a freak accident has received an outpouring of support from donors who are determined to make sure she walks again.
Before returning his lawnmower to the garage on Wednesday night, Jeremiah Nugent reversed the machine, and accidentally ran over his 2-and-a-half year old daughter, Ireland, who was standing behind him, according to ABC Action News. Ireland lost both of her feet and donors have stepped forward to help pay her medical bills and for her prosthetics.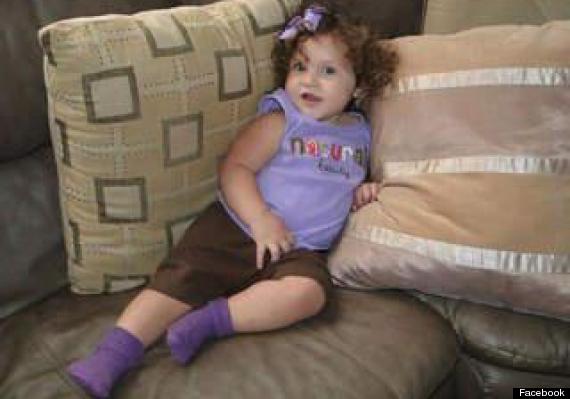 Trinity Presbyterian Church in Clearwater has collected more than $16,000 and 50 Legs in 50 Days, a nonprofit that gives prosthetic legs to kids, has pledged to provide prosthetics for Ireland for the rest of her life, the Tampa Bay Times reports. The family has health insurance, but that may not cover the exorbitant costs of prosthetics, especially considering that as she grows, she will often need replacements.
In addition to fundraising for the Nugents, the family's church has been holding prayer services and offering support to the family.
"Let's [continue to] focus on response because that's what we can control," Pastor Dennis Reid told his congregation on Sunday, according to myfoxtampabay.com "Let's focus on getting Ireland back up on two new special feet."
The Nugents have been keeping friends and family updated on Ireland's progress via her Facebook page and announced on Monday afternoon that the amputations have been completed, doctors are working on skin grafts and Ireland remains in stable condition.
"If anybody's going to get through this," Ireland's mom, Nicole, told ABC, "it will be her."

RELATED ON HUFFPOST:
PHOTO GALLERIES
Donors Help Girl Who Lost Feet In Accident