Last week we introduced you to Dot Robinson, 1940s biker chick and all-around badass. This week's awesome vintage lady is Maud Wagner, one of the first female tattoo artists in America.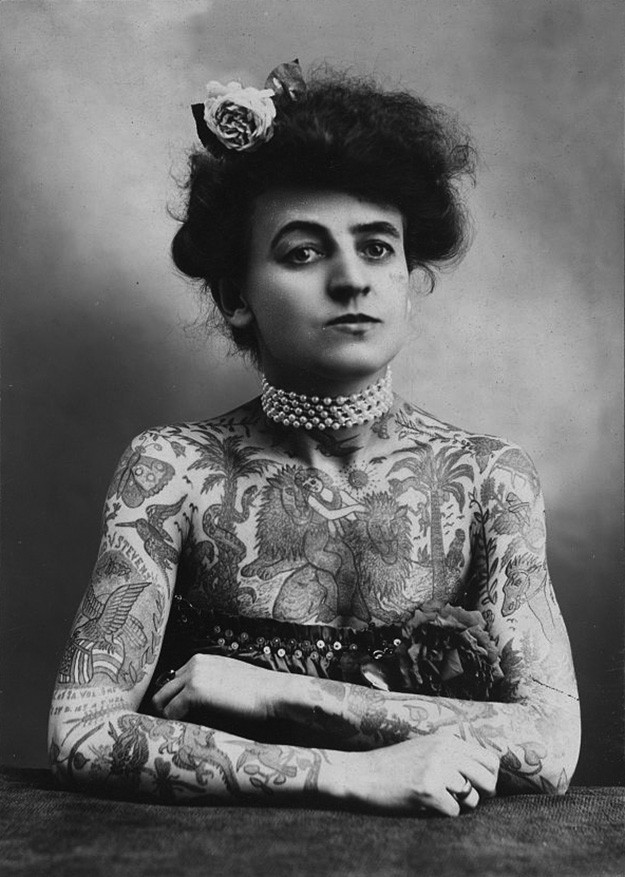 According to the New Yorker, Maud traded a date with Gus Wagner, her husband-to-be, for tattoo lessons.
Gus and Maud were circus performers -- Maud was an aerialist and contortionist. Just us, or is their story a novel waiting to happen?