On the morning of April 15, 1912, the legendary R.M.S. Titanic sank less than three hours after having hit an iceberg.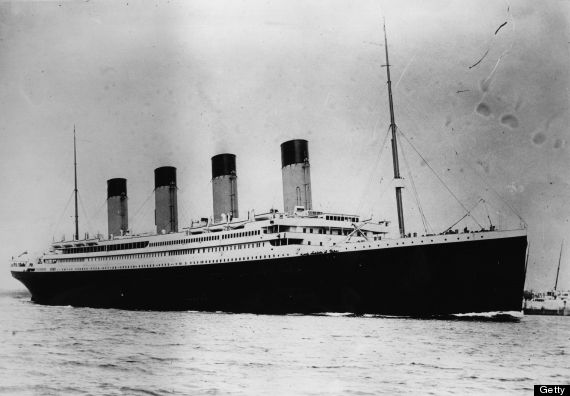 The ill-fated White Star liner RMS Titanic, which struck an iceberg and sank on her maiden voyage across the Atlantic. (Photo by Central Press/Getty Images)
The Titanic left the port of Southampton for its maiden voyage from England to New York on April 10, 1912. Many believed the luxurious liner to be "unsinkable." PBS notes that the British Board of Trade even trusted the ship's new safety features to the extent that it "hadn't bothered to revise its lifeboat requirements to reflect the increased numbers carried."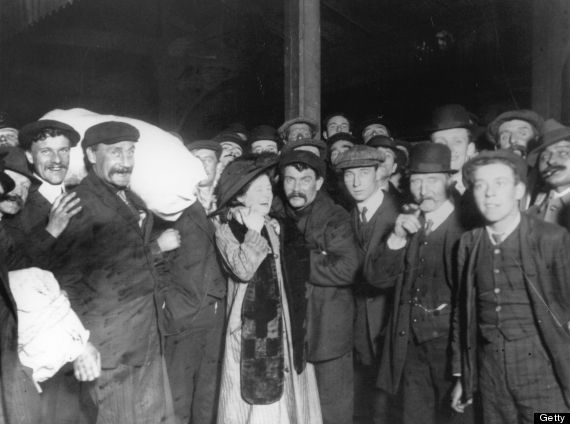 Survivors of the Titanic disaster are greeted by their relatives upon their safe return to Southampton. (Photo by Hulton Archive/Getty Images)
Only 700 of the Titanic's 2,208 passengers and crew survived the tragedy.
The ship's wreck still rests at the bottom of the ocean. According to the Smithsonian Institution, the Titanic's final resting place is 12,500 feet deep.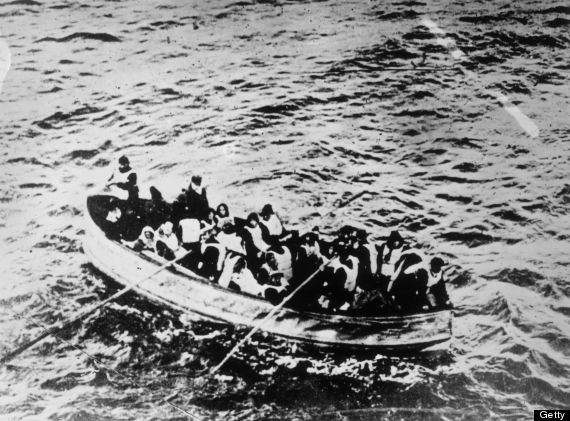 Survivors of the 'Titanic' disaster in a crowded lifeboat. (Photo by General Photographic Agency/Getty Images)
SUBSCRIBE AND FOLLOW
Get top stories and blog posts emailed to me each day. Newsletters may offer personalized content or advertisements.
Learn more