Readers of The Washington Post's Monday paper may have noticed that the publication's 63-year-old headquarters showed up in a "for sale" ad.
The Post reported in February that it was considering vacating the home of the infamous Watergate newsroom.
"Our preliminary analysis ­suggests that a move will make good operational and economic sense," publisher Katharine Weymouth said.
A decision has been reached. On Monday, Politico's Burgess Everett tweeted a photo of the building sale ad that appeared in the paper.
PHOTO: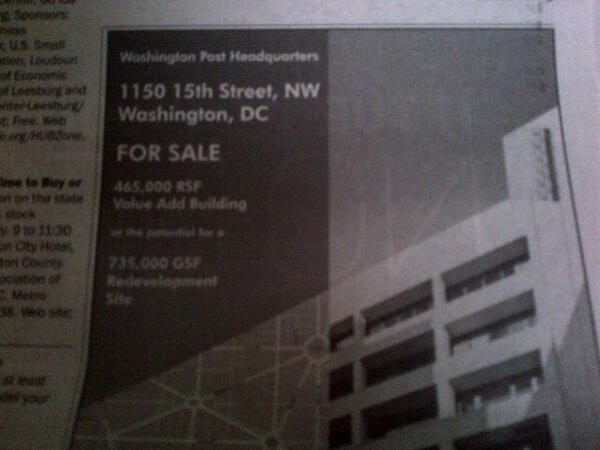 Earlier this year, the Post also announced that it will begin charging for its online content through a paywall this summer.
ALSO ON HUFFPOST:
PHOTO GALLERIES
25 Biggest U.S. Newspapers In 2012