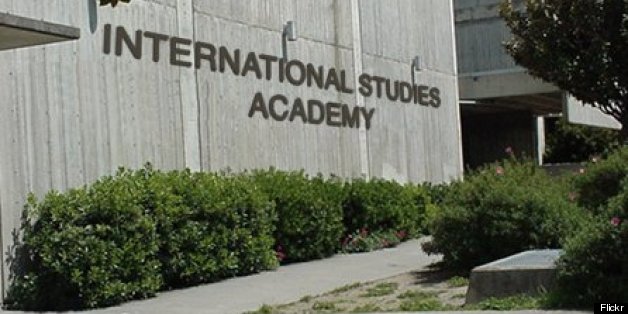 A small high school in San Francisco's Potrero Hill neighborhood received attention from SFPD after reports of an armed student on campus.
According to SF Weekly, the incident began on Tuesday morning when a security guard at International Studies Academy asked the 14-year old suspect into the principal's office on the suspicion that he had a gun. Instead of complying, the eighth-grade student immediately fled the scene.
Police later located both the student and the gun, which was not with the student when he was apprehended.
"The gun was not on him, but we believe it was his weapon," SFPD Spokesman Carlos Manfredi told SF Weekly. "It's possible when he was running he threw the gun."
The AP reports that there may have been a second person involved in the incident, but that hasn't been confirmed.
No injuries have been reported.
Update/Correction: CBS San Francisco reports that the weapon in question was a stun gun and school officials learned of its presence on campus when one student shocked another student in the wrist with it.
The story originally erroneously reported that the school had gone on lockdown on Tuesday.
ALSO ON HUFFPOST:
PHOTO GALLERY
BEFORE YOU GO
Pivotal Moments In The Federal Gun Control Debate
PHOTO GALLERY
Pivotal Moments In The Federal Gun Control Debate