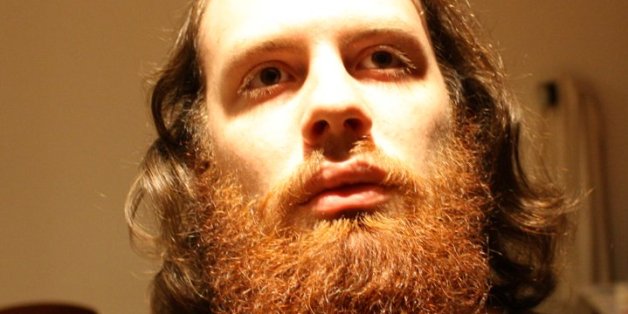 Andrew Auernheimer, the convicted hacker who goes by "Weev," has been in prison for almost a month, but if you were following him online you might not have realize it. Weev has been tweeting regularly from prison, and when his access to Twitter was interrupted, he found a way to send a voice message to his followers via SoundCloud.
"I'm fucking tired. I have strep throat. I'm in prison, but I guess I'm back on the Internet in one way or another," Weev said on SoundCloud. During his first month in prison, Weev was emailing his tweets to a friend, who posted them on his behalf. In the recording, Weev complains that his access to TRULINCS has been cut off. TRULINCS (Trust Fund Limited Inmate Computer System) is how prisoners send and receive email. In a interview with HuffPost in December, Auernheimer said he planned to keep blogging while incarcerated.
"They've done my message a huge favor," he said at the time. "What I'm trying to say has been greatly been helped by the fact that the federal government is shoving me in a prison cell."
Weev was convicted and sentenced to 41 months in prison for one count of identity fraud and one count of conspiracy to access a computer without authorization after he obtained and shared thousands of email addresses from AT&T's public web server.
As is to be expected from someone who openly identifies as a troll, Weev's audio ramblings are strange and difficult to decipher. The following statements from the second audio memo are some of the most confusing:
If somebody could hit up MYDogBarksSome on Twitter, and ask her to get me the number of her friend, the one who's the classicist, the etymologist. I need some help on that issue. I also need to know everything there is to know about interest rate swaps and the bankruptcy of Orange County, California that happened a few years ago.
MyDogBarksSome goes by Taryn on Twitter, and has only 52 followers, but she and Weev are following each other. It isn't clear how they know one another, and, as of right now, she has not tweeted since April 7. As far as the rest of Weev's message, what is he trying to say? Is he planning something or is he just spouting nonsense? Only time will tell.
EARLIER ON HUFFPOST:
PHOTO GALLERIES
Creepy Apps