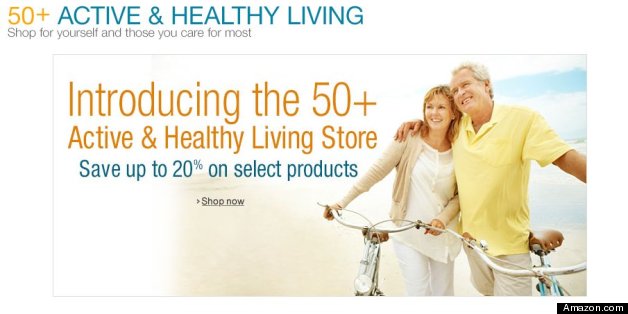 Amazon.com
"We're excited to offer customers in the 50+ age range a place to easily discover hundreds of thousands of items that promote active and healthy living," Chance Wales, Amazon's director of beauty and health & personal care, said in a press statement.
The 50+ Active and Healthy Living store offers items across health-and beauty-focused categories: Nutrition & Wellness (where you'll find vitamins, nutrition bars and the like), Exercise & Fitness, Health Care, Incontinence, Medical Supplies, Personal Care, Beauty, Travel & Leisure and Entertainment. The site also lets customers "shop coupons" to get a discounted price on various products and has a resource center powered by Grandparents.com, with articles and tips on the best products to purchase for beauty and caregiving.
With more people aging in place -- a third of older Americans -- an online store where caregivers or seniors can stock up on medical equipment and have it delivered right to their door may prove to be incredibly helpful. It also makes good business sense for Amazon -- boomers spend more money online ($650 on average over a three-month period) compared to Generation X, which spends only $581, and Generation Y, which spends $429, according to Forrester Research, a global analysis firm.
What do you think of Amazon's new store? Will you use it?
Earlier on Huff/Post50:
Boomer Marketing: Which Businesses Make The Grade?
FOLLOW HUFFPOST