Carey Mulligan says she doesn't take roles unless they feel authentic, so taking on the role of shallow Daisy Buchanan was quite a departure from the norm. Mulligan was able to build the character of Daisy by making certain parallels -- such as her likeness to the Kardashian clan.
The 27-year-old appears as Daisy in Baz Luhrmann's adaptation of "The Great Gatsby." To truly understand the privileged and self-absorbed Mrs. Buchanan, Mulligan read letters to F. Scott Fitzgerald from Ginevra King, a 16-year-old socialite whom he romanced and used as a muse. She also read a biography of his wife, Zelda Fitzgerald. These two women helped create her "Daisy cocktail," Mulligan told Vogue.
"'I seem always curiously interested in myself, and it's so much fun to stand off and look at me...' That's a direct Zelda quote," she recounted to Vogue about the components of Daisy. "It's that kind of feeling: I'm-so-little-and-there's-nothing-to-me, watch-me-have-nothing-to-me. She feels like she's living in a movie of her own life. She's constantly on show, performing all the time. Nothing bad can happen in a dream. You can't die in a dream. She's in her own TV show. She's like a Kardashian."
Comparing Daisy to the Kardashians -- who have been airing the daily minutiae of their lives on television since 2007 -- might not be such a stretch. "Daisy is one enigmatic broad with so little to offer," the Gothamist's Jen Carlson notes.
Mulligan is quite the antithesis to the reality TV family. She manages to avoid grandstanding and Hollywood hobnobbing, even as a Oscar-nominated star married to Mumford and Sons frontman Marcus Mumford. "I once put my hand on my hip on the red carpet and regretted it instantly," she told Vogue.
Even if she was more like a Kardashian, she still might have snagged the role of Daisy.
"I am blind to all that," he told Refinery29. "It's very simple to me — are they right for the role? If they are, I don't really care about anything else. I mean, it doesn't help if something is happening elsewhere, but that waxes and wanes. Some people are very good with dealing with that, others less so, and it comes partly with the work that they do; But again, I don't care. I'm always open to anyone... if they're talented."
"The Great Gatsby" is due in theaters May 10.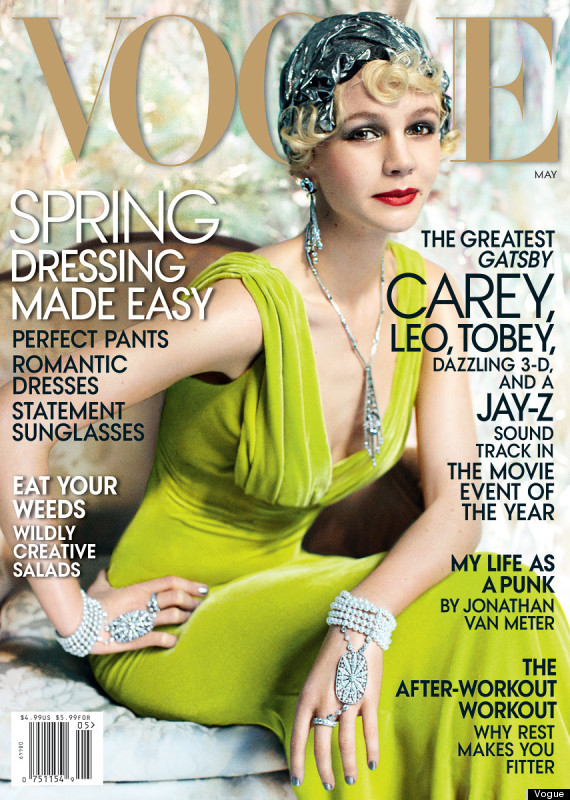 Related on HuffPost:
'The Great Gatsby' Stills
FOLLOW HUFFPOST