Navigating the more than 200 — and often poorly-delineated — neighborhoods of Chicago can feel like a trecherous maze, so Windy Citizens will find plenty to appreciate in a new Donkey Kong-themed map of the city.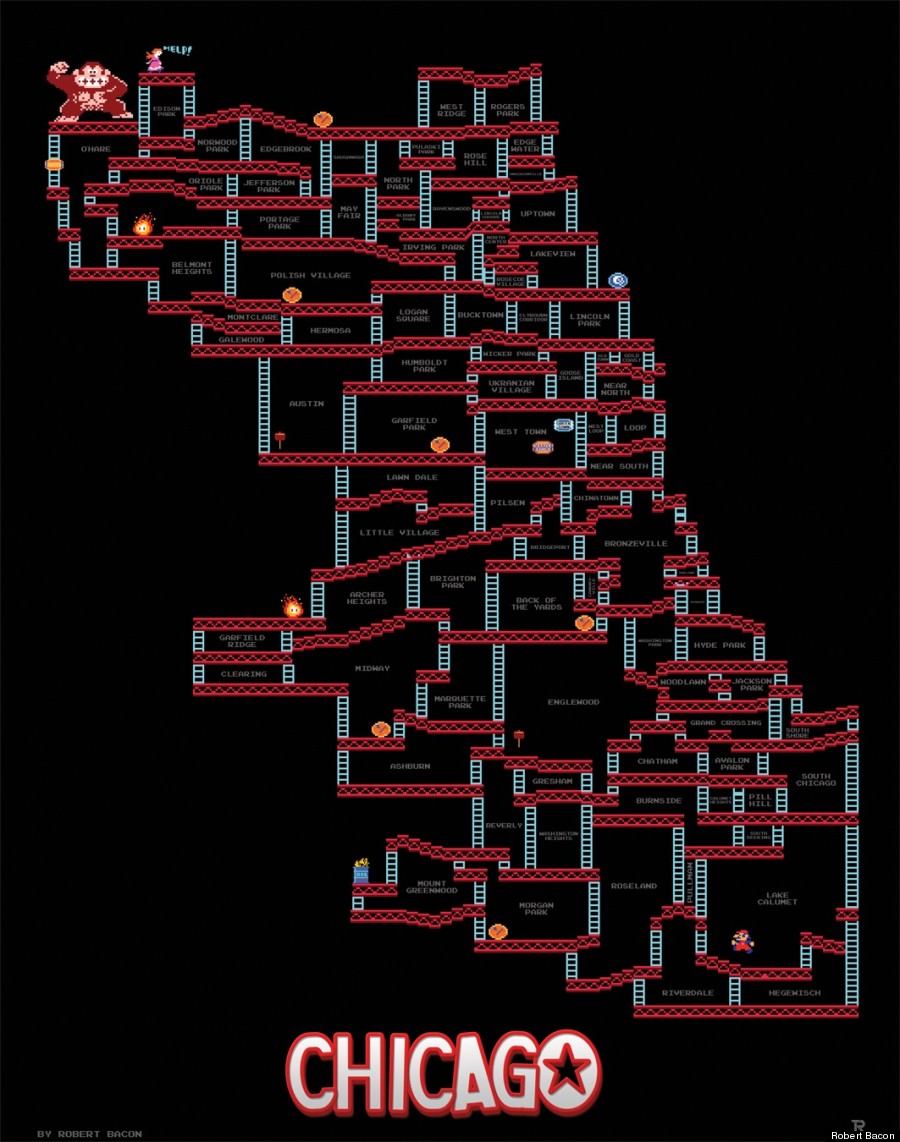 Explaining how he chose to divvy up the city, Bacon pointed out a familiar Chicago conundrum of what to call an area when it's more well-defined by the smaller neighborhoods within (e.g. Wrigleyville and Boystown are part of the Lakeview "community area") than one of the 77 "community areas"— and vice versa.
"In the end I decided to look at the most popular neighborhood maps of Chicago. I took the most commonly recurring boarders and made some slight changes to fit the Donkey Kong pixel art style," Bacon said on his blog (View a full-sized version of the map.)
According Bacon's vision, Donkey Kong has absconded to O'Hare with "Pauline" (a.k.a. the damsel in distress), leaving Mario to make the treck up from Lake Calumet on the South Side. Swap the barrels in for potholes and the map is a pretty realistic equivalent of everyday Chicago — save the flaming barrels.
Related on HuffPost:
13 Inspiring Photos Of Chicago
SUBSCRIBE TO & FOLLOW THE MORNING EMAIL
Get top stories and blog posts emailed to me each day. Newsletters may offer personalized content or advertisements. Learn more