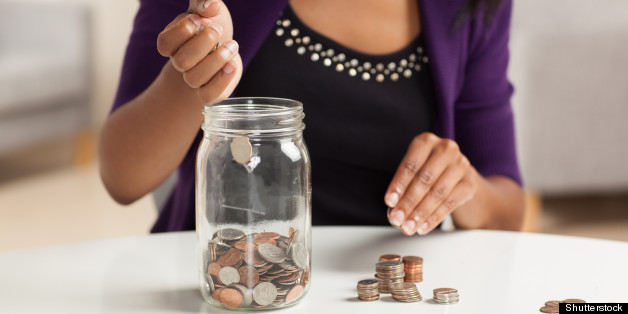 Shutterstock
American women are pretty good at budgeting, but they don't have much confidence in the younger generation's money management skills.
These are some of the findings from Visa's International Barometer of Women's Financial Literacy, the results of which were released today as part of the 2013 Financial Literacy and Education Summit in partnership with the Federal Reserve Bank of Chicago. Visa surveyed over 25,000 individuals in 27 countries about their money habits, finding that responses varied by gender both overall and within countries.
The U.S. came in fourth in the overall women's financial literacy rankings, after Brazil, Australia and Mexico. Visa defined financial literacy as knowledge and practice of budgeting, saving and financial education. According to the survey's findings, 53.4 percent of American women follow a budget closely or most of the time, but 24.2 percent either do not have a budget or do not have enough money to follow a budget.
On average, American women had less than three months worth of savings set aside for emergencies, ranking them 7th overall in emergency preparedness. They also ranked 8th in how often they speak to their children aged 5-17 about money management issues. Not great.
Even more disconcerting was the data on how American women perceive the financial literacy of American youth. 72.9 percent of American women believed that U.S. teens don't understand money management basics, giving the U.S. the lowest score in this category out of all 27 countries surveyed. This perception of young people's financial literacy is especially dim given that, as of the fourth quarter of 2012, total student debt stands at $966 billion. The average student-loan debt at graduation is $26,500.
Past studies seem to confirm women's perception of young Americans' financial wherewithal, especially young women's. A 2002 study of college students found that female participants had less knowledge about personal finance topics than their male peers. Researchers found that women were less confident about financial matters, as well as less willing and interested in financial education. This confidence gap is perplexing in light of other research suggesting that women are actually better investors than men. Hannah Seligson at Slate claims there is no actual evidence that women are worse at handling money than men and that women's helplessness with money is nothing but a myth.
Whether or not women are inherently good with money, it's important to understand your finances. Take our quiz below to see how much you know about money, and check out this blog post for important financial literacy tools and information.

This Blogger's Books and Other Items from...
YOU MAY LIKE
CONVERSATIONS
FOLLOW HUFFPOST